Synopsis
Rana, a bright and hyper-independent college student who cut all ties with her parents after leaving the family home, becomes obsessed with conquering the male-dominated pigeon wars of Beirut. When she realizes that she can't do it alone, Rana recruits Hassan, an overly-dutiful pigeon expert from an opposing sociopolitical sect, and they embark on a mission to catch a rare pigeon – the Nicobar – from the local Pigeon King. After a rocky start, they form an unlikely friendship on the rooftops above the deeply-divided Beirut and they learn from each other the meaning of flying free and the importance of home.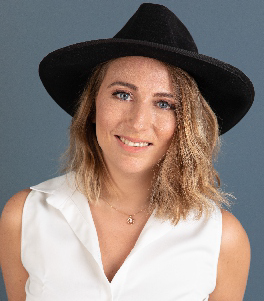 Director 
Rana Bdeir
Lebanese-Canadian filmmaker Dania Bdeir has received numerous awards for her films. Her MFA graduate thesis film, IN WHITE, won the Spike Lee Production Fund and premiered at Clermont-Ferrand. Her latest short film, WARSHA, won the Jury Prize for the Best International Fiction Short at the 2022 Sundance Film Festival and has won over 100 awards at 250 festivals, including SXSW, IFFR, and Palm Springs Shortsfest. The film has also been shortlisted for the 2023 Academy Awards and is now available to stream on the Criterion Channel and Netflix MENA. Bdeir's debut feature film, PIGEON WARS, received development financing from Telefilm Canada and was selected for Le Groupe Ouest and the 2023 Sundance Screenwriting lab. She is represented by Anonymous Content.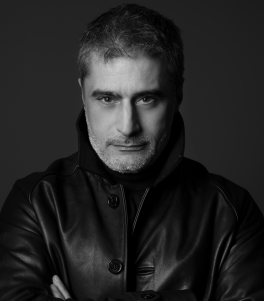 Producer
Pierre Sarraf
Pierre Sarraf is a founding partner of "né à Beyrouth Films," a film development and production company in Beirut established in 2004. He was born in Beirut in 1975 and grew up during the civil war. In 1990, he moved to Italy, France, and Canada for his studies. After gaining professional experience, he returned to Beirut in 2004 to set up his film company. Pierre has produced 12 feature films, 10 short films, and 6 documentaries to date. His recent co-productions include "Insyriated," "Capernaum," and "3D." He has played a crucial role in promoting the Lebanese film industry by organizing the Lebanese Film Festival in Beirut since 2001 and serving on the Fondation Liban Cinema's board since 2016.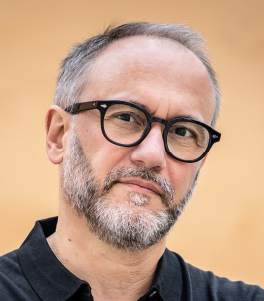 Coproducer
Olivier Guerpillon
Olivier Guerpillon is a French-born Swedish producer and director, running the independent film production company Fox in the Snow in Malmö. He has produced and co-produced a range of award-winning feature films such as SOUND OF NOISE (Cannes 2010), BROKEN HILL BLUES (Berlinale, Tribeca 2014) and COSTA BRAVA LEBANON by Mounia Akl (Venice, Toronto 2021), as well as co-directed the anthology film ISOLATION (Venice 2021). He is currently in post-production with Baker Karim's feature film KADZO, recently shot in Kenya.