Synopsis
In 1993 France, Serge and May face financial struggles after the arrival of their first baby. Serge starts working as a night receptionist in a fancy Parisian hotel where he meets Rahman, a famous writer with a Fatwa on his head. To make money, Serge plans to write a novel about a character who wants to carry out the Fatwa. But as his financial difficulties and pressure increase, Serge starts considering executing the Fatwa himself. This obsession consumes him, and he becomes isolated and engulfed in absurdity and madness, losing his humanity and eroded by his selfishness and frailty. His family is at stake, and Serge's colorful companions, including his brother-in-law and colleague Nina, only add to the chaos.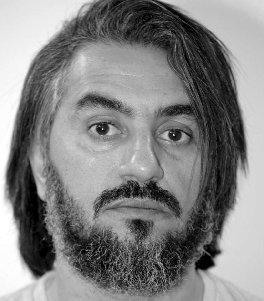 Director 
Hicham Lasri 
Hicham Lasri is a Moroccan filmmaker born in Casablanca in 1977. He studied economics and law, then wrote plays, novels, and screenplays before turning to film. In 2011, he directed his first feature film, 'The End', which received critical acclaim. In 'They are the Dogs' (2013), he draws parallels between the Arab Spring of 2011 and the 1981 "bread riots" in Morocco, offering a beautiful tour through festivals and numerous critical writings. 'Starve your Dog' (2015) and 'HEAdbANG Lullaby' (2017) were screened in the Panorama and 'Jahilya' (2018) in the Forum sections of the Berlinale.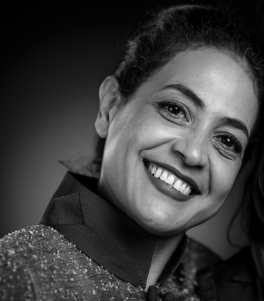 Producer
Lamia Chraibi
Lamia Chraibi is the founder of La Prod and Moon a Deal Films. She supports committed, free and independent cinema and works closely with directors such as Hicham Lasri and Narjiss Nejjar. Lamia has co-produced acclaimed films like Oliver Laxe's LAS MIMOSAS and Balint Kenyeres' TEGNAP. She produced Talal Selhami's ACHOURA, which won the Best Film Award at Hardline Festival and Ismael Ferroukhi's MICA, which premiered at Festival du Film Francophone d'Angoulême 2020. Her last two documentaries, ZIYARA by Simone Bitton and SCHOOL OF HOPE by Mohamed El Aboudi, were highly praised by critics. Lamia has also produced various TV programs.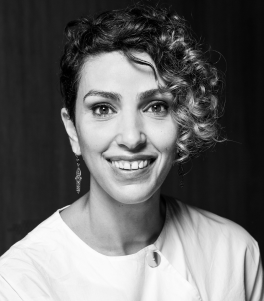 Coproducer
Linda Mutawi
Linda is a film producer with a multicultural background, she has worked in the UK, Jordan, Dubai and Sweden. Over the last 20 years her experienced has ranged from fiction to documentaries. Linda is a graduate of both The Producers Guild of America's diversity workshop, and the EAVE Producers Workshop 2022. Linda is currently producing and co-producing various Swedish and international projects.