Synopsis
In this adaptation of Shakespeare's tragedy, the story follows 18-year-old Ahmed from a slum in Cairo who buries his father, the former king of horse-driven carriages collecting junk. Ahmed's uncle takes over and marries his mother, keeping the wealth within the family. Ahmed, burdened by his fluid sexuality and the patriarchal society, works for his uncle and finds solace in Sufi festivals, where he loses himself in transcendental rituals. When his father's apparition appears, Ahmed seeks revenge from his living patriarch. The tragic events lead Ahmed to escape the slum and find solace in the spiritual world. However, the slum is demolished, and new high-rises take over, leading to a heartbreaking end. This adaptation is set in contemporary Egypt, richly steeped in the rarely filmed world of Sufi mysticism.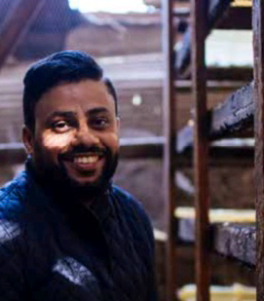 Director 
Ahmed Fawzi-Saleh
Ahmed Fawzi-Saleh (1981, Egypt) holds a degree in History and graduated from the High Cinema Institute in Egypt in 2009 with a specialization in screenwriting. He has worked as a scriptwriter and researcher on several documentaries and participated in prestigious film workshops such as Final Cut at Venice Film Festival, Sanad Fund, and Sundance documentary workshop (in collaboration with AFAC). His short documentary Living Skin (2011) has been screened at numerous international film festivals, while his feature Poisonous Roses premiered at IFFR 2018. His upcoming film Hamlet From the Slums will be his second narrative feature. Fawzi-Saleh is also actively involved in developing content for miniseries and co-produced the feature documentary "Mother of the Unborn," which screened at IDFA.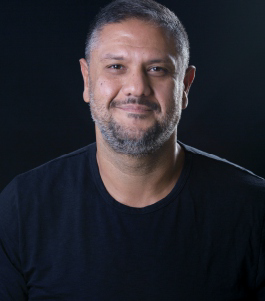 Producer
Ahmed Amer 
Ahmed Amer is a versatile filmmaker who has worked as an editor, playwright, screenwriter, director, and producer. His directorial debut, "Kiss Me Not," premiered at Arabian Nights at DIFF. Amer's films as a screenwriter have been recognized by top-tier festivals, with "Feathers" winning the Nespresso Grand Prize at the Cannes Critics' Week 2021. He is currently developing two feature scripts to be shot in 2022 through his company, A. A. Films. Amer is producing and co-writing the feature "Hamlet from the Slums," which won six awards at CineGouna and was selected for Rotterdam Producers' Lab, Durban FilmMart, and Torino Film Lab. He also co-produced "Looking for Oum Kalthoum." Additionally, Yomna Khattab's feature documentary "50 Meters," which Amer produced, won nine grants at Cinegouna 2021.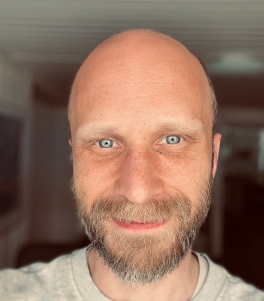 Coproducer
Erik Andersson
Läsk is a production company based in Sweden, founded in 2010 when the short BATHING MICKY by Frida Kempff was awarded with Prix du Jury at the Cannes Film Festival. Läsk has since made several docs and features, including 2021 Sundance breakout KNOCKING and DOGBORN (co-prod. with Momento Film) that premiered at Venice critic's week in 2022.