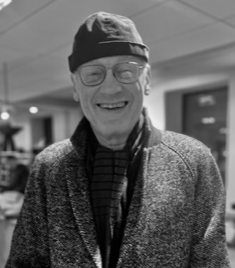 Christer Nilson
Producer and founder of GötaFilm
With over 10 years of experience as a freelancer in film and TV, including roles as a Unit Manager and Production Manager, and 6 years as Producer of Backa Teatern and Marketing Manager at Göteborgs Stadsteater, I formed GÖTAFILM AB in 1989. As the Managing Director, producer and co-producer of over 25 feature films, 35 hours of Prime-time Drama-series for TV, more than 20 hours of documentaries and a number of short films, my work has won numerous awards and participated in festivals around the world. In addition to my work in the industry, I have taught and lectured at various institutions, including the Stockholms Dramatiska Högskola and Filmhögskolan at Göteborgs Universitet. I have also held various organizational roles, including Chairman of the Swedish Filmproducers Organisation and board member for 10 years, and have been a member of the ACE Producers club since 1996 and the European Film Academy since 2005.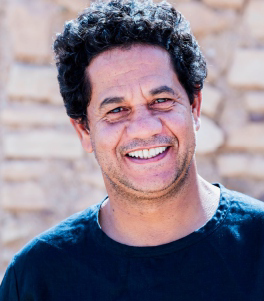 Karim Debbagh
Producer/Line Producer
Karim Debbagh was born in Tangier, Morocco in 1972 and was first introduced to the film industry through his late friend, the American writer and composer Paul Bowles
« The Sheltering Sky". Karim first studied English Literature in Tetouan and later graduated from the renowned Filmakademie B-W in Ludwigsburg, Germany as a Producer.
He founded kasbah-films in 2005 which is now one of the leading Companies in the Kingdom. Karim is acting as a Line Producer/Producer and is committed to the welfare and development of the Moroccan film industry.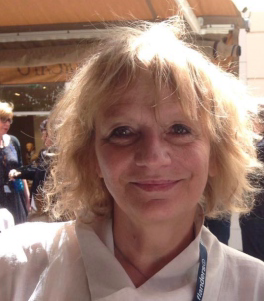 Teresa Cavina
Programmer/Script doctor
Teresa Cavina is an Italian festival programmer, script analyst and co-production expert. From 1989 to 1997, she was a programmer at the Venice International Film Festival, and in 1998, she moved to the Festival del Film Locarno, which she co-directed from 2001 through 2005. In 2006, she launched the Rome Film Festival, where she was artistic director until 2008. From 2009 to 2012, Cavina was the artistic director of the Festival International de Programmes Audiovisuels (FIPA), and programming director of the Abu Dhabi Film Festival from 2009 to 2014, where she co-created Sanad, a fund that provided support to Arab filmmakers and films relevant to Arab culture and heritage. Currently, she is an international advisor for  Giornate Degli Autori (Venice Days) in Venice and a programmer at El Gouna Film Festival. She focuses on working closely with filmmakers, producers, script labs and funding bodies.