Synopsis
ASGHAR is a teenager who lives with his mother in the old city of Jeddah. His pocket is lined with seashells he uses to play a game to feel connected to his long-lost father. In this highly patriarchal culture, he undertakes a journey to search for his dad, which leads him into adulthood finding his true self.  As Asghar plays with the seashells, the city of Jeddah, too, plays a game with him in a poetic meditation on identity, family, and love telling a tale of relationships and self-discovery.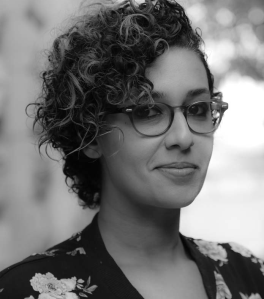 Director 
Hanaa Alfass
Hanaa Alfassi is an experienced film writer and director with an M.A. in Film & Media Production from the New York Film Academy. She has produced short films that have been official selections at numerous festivals, including the award-winning dark comedy "The Last Sohour". Hanaa is an alumna of Rawi Screenwriters Lab in collaboration with Sundance Institute and her recent film, "Lollipop," was selected for the Dubai International Film festival 2017. She has worked with well-known companies and channels, including Proctor&Gamble, Aljazeera Documentary, MBC, and Vizyon, among others. Two of her early short films were also streamed on MBC TV and reached millions of viewers.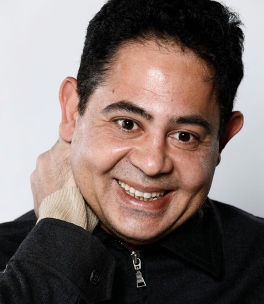 Producer
Hossam Elouan
Hossam Elouan holds an M.A. in Cinema Studies from San Francisco State University and a postgraduate diploma in International Co-production from EAVE. He founded Transit Films in 2013, now known as Transit Films International, to produce films that depict new Arab realities and promote Arab presence in international film culture. Elouan has produced titles such as "You Will Die at Twenty" (2019), "Cactus Flower" (2017), and "Ali, the Goat, and Ibrahim" (2016). He has also taught at the American University in Cairo and is a published writer. Elouan is interested in issues of representation and misconceptions of otherness in global societies. He received the Egyptian Creativity Award (Rome Award) in 1997 and taught at the American University in Cairo between 2008 and 2014, as well as in 2022.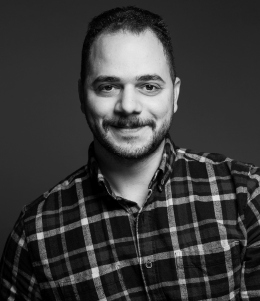 Coproducer
Basel Mawlawi
Basel Mawlawi is a producer and the founder of Kinana Films AB, which is based in Sweden. He received his Bachelor of Arts from Middlesex University in the UK and a Professional Diploma in Film Production from SAE Institute. Basel started his career as a production manager and line producer. He produces feature documentaries, fiction and short films. He is passionate about collaborating creatively with filmmakers and writers to tell stories that matter and can create a difference. Basel has participated in renowned producer-specific labs, including DFI's Producers Lab, Young Nordic Producers in Cannes, and EAVE 2021.