Synopsis
A young man, Samir, attempts to step out of the Dbaye Palestinian Refugee Camp to take his Tinder match out on a date in the other Beirut. Single and 32 years old, it was time for him to step out of his Internet-Cafe place and live a face-to-face experience after failed online relationships. Samir decides to take the mini-van to pursue his not-so-easy quest to meet his match for the first time and take her to the camp in order to prove to his mother the seriousness of his intentions. A series of misfortune events find him in his treacherous journey, and he encounters the awkwardness of being a Palestinian refugee in Lebanon.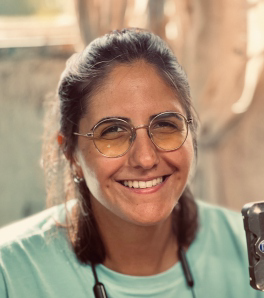 Director
Fatma Racha Shehadeh
Born in Los Angeles, CA to a Lebanese mother and a Palestinian father. She grew up in Tripoli, Lebanon, completed her BA in Communication Arts (TV/Film) at the Lebanese American University and her masters degree in Cinematography at the Lebanese University in Beirut. Fatma Racha wrote and directed 5 short films that were screened and awarded in Lebanon and abroad. Also, being a Director of Photography, she shot over 30 short films that some of them are still touring in festivals and recently her first feature film.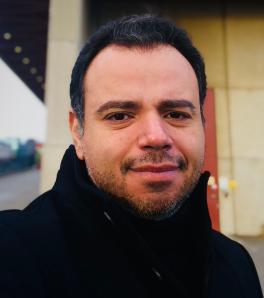 Producer
Fady Gamal Atallah
Fady Atallah is an Egyptian/Swedish director and producer, co-founder of B-RETTA FILM in Stockholm. With a background in engineering, he pursued his passion for film, studying at Stockholm Film School and De Montfort University, where he earned his MA in filmmaking. Fady is currently a PhD candidate in audio-visual film studies at the University of Birmingham. He has created award-winning short films and documentaries, including Raindance Film Festival 2019 Official Selections and a Special Jury Prize at CNFF 2016. His film, "My Father's Scent," which he co-produced, received a development fund award from the Swedish Film Institute at Malmö Arab Film Festival in 2022.