Service package includes accommodation, accreditation, transport to/from the airport and a ticket for MAFF Awards Ceremony.
Service packages are available for one or two persons.
Service package does not include opening and closing receptions.
The festival will be of your assistance with your visa application for a Swedish VISA.
Contact us for a tailored service package if you have other needs.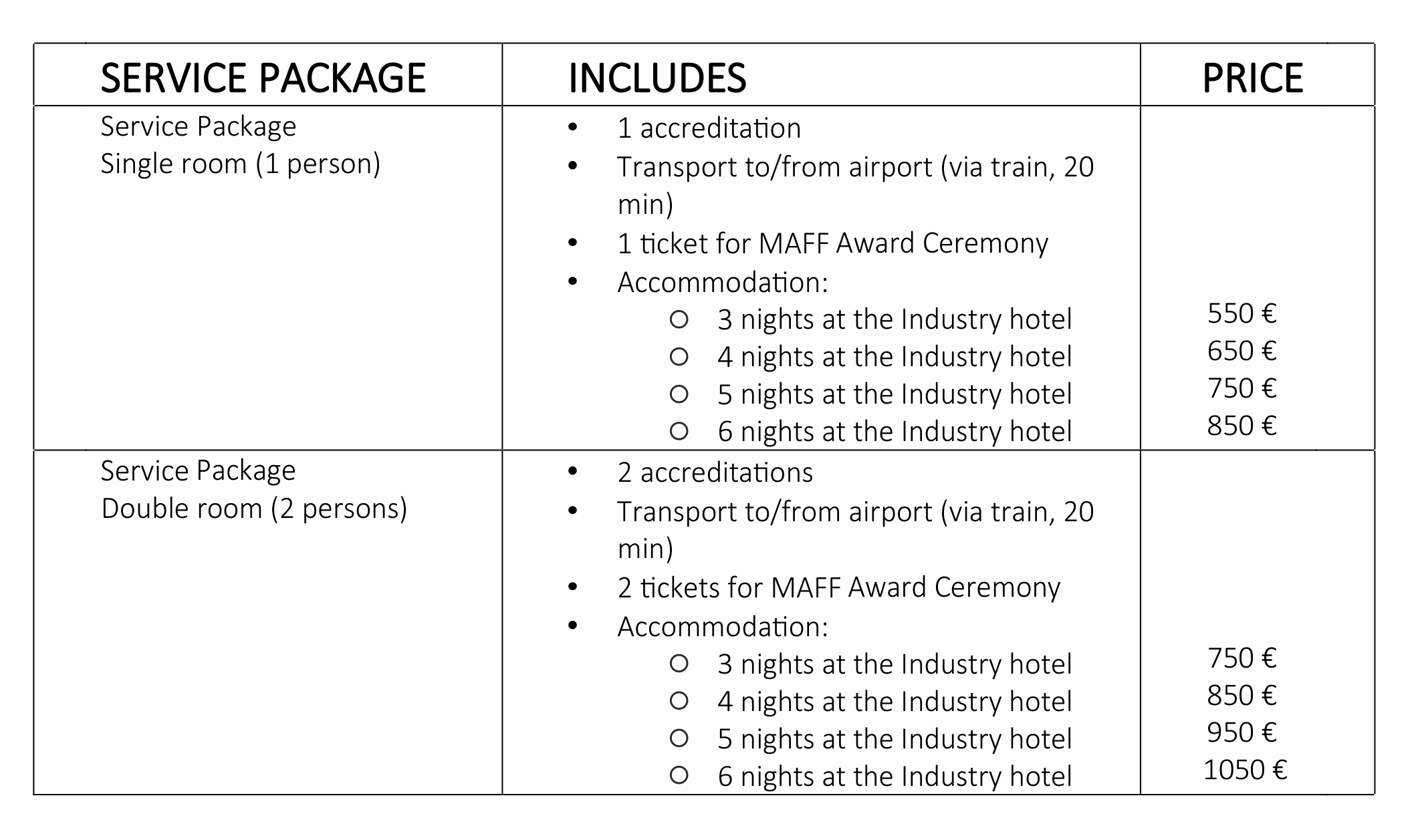 Get your accreditation with service package here