Malmo Arab Film Festival kicks off
Malmö announces the Projects competing in MAFF Industry Days 2021 funding programs
Malmö Arab Film Festival (MAFF) revealed the list of projects selected to participate and compete for development and post-production grants in the seventh edition of MAFF Industry Days. The festival's industry sidebar will occur during the festival's eleventh edition between April 6th and 11th.
The festival chose 21 projects out of 73 that applied for participation, including 48 that applied for development grants and 25 applied for post-production grants. Selected projects compete for grants in four categories: development of short films, development of feature films, development of documentaries, and post-production grants for fiction and documentaries.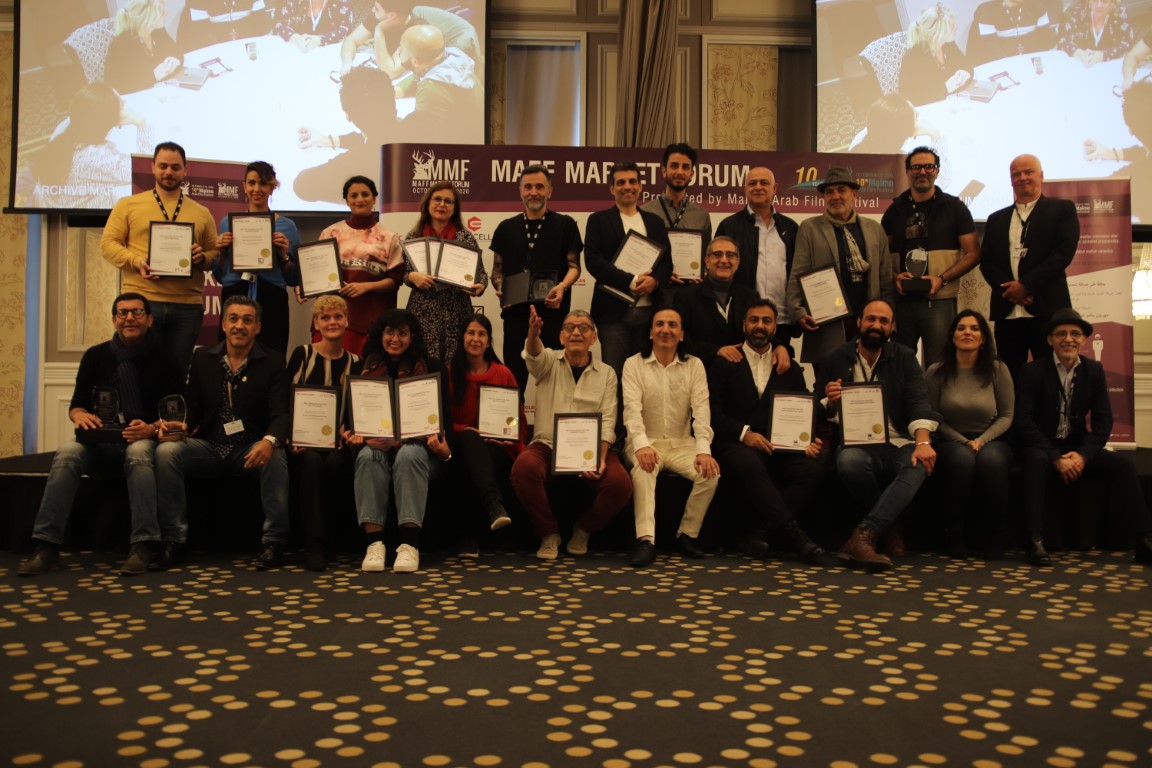 Founder and President of Malmö Arab Film Festival Mohamed Kablawi talked about the continuation of MAFF. Industry Days (formerly MAFF Market Forum), including grants. "To establish co-production between the Arab world and the Nordic countries was a commitment that we must strive to continue regardless of the circumstances. The continuation of the forum and the grant program supporting Arab filmmakers over the years is not open to discussion. As possible, and in compliance with the Swedish government's laws regarding safety and public health, we decided to hold the upcoming edition of MAFF and MAFF Industry Days completely online to ensure everyone's safety, including workers and guests."
MAFF Market Forum Fund this year will distribute 12 different prizes with a sum that exceeds 115.000 US Dollars.
And here's the full list of selected projects:
Feature Narrative Films
Goodbye Julia, Arab producer: Amjad Abu Elala, Swedish producer: Israa Elkogali Häggström, director: Mohamad Alkordofani, country: Sudan, Sweden
Diamonds, Swedish producer: Andreas Rocksèn, director: Dima Hamdan, country: Jordan, Sweden
Thirst, Arab producer: Fady Fahim, Swedish producer: Anna Maria Kantarius, director: Marwan Hamed, country: Egypt, France, Sweden
The Blue Album, Arab producer: Nidhal Chatta, Swedish producer: Linda Mutawi, director: Nidhal Guiga, country: Tunisia, Sweden
Feature Documentary Films
40 years of Silence, producer: Maythem Ridha & Zainab AL hariri, Director: Maythem Ridha, Swedish producer: Andreas Rocksèn, country: Iraq, UK & Sweden
Depot-Vente, producer: Clara Harris, Swedish producer: Mario Adamson, director: Cherine Karam, country: Lebanon, Sweden
Out of Place,  Swedish producers: Manolo Diaz Rämö & Beatrice Pourbagher Garcia, director: Mohamad Al Majdalawi, country: Sweden, Qatar
Short Films
The Birds Placebo, producer: Kahled Maimouni & Sarra Ben Hasan, director: Rami Jarboui, country: Tunisia, Norway
Torn, producer: Alexander Nilsen, director: Jahfar Mutaz, country: Denmark, Jordan
Cindrella, producer: Shaker K Tahrer, director: Ala'a Al qaissi, country:  Jordan, Sweden
A Flat For Rent, producer: Maher Abdel Aziz, director: Maher Abdel Aziz, country: Sweden
Sarah…Better Than Earth, producer: Linda Mutawi, director: Sherif Al Bendary, country: Egypt, Sweden
I'll Go To Hell, producer: Ismehane Lahmar, director: Ismehane Lahmar, country: Tunisia
All Roads Lead To Rome, producer: Lara Saba, director: Lara Saba, country: Lebanon, Egypt
Beirut In The Eye Of The Storm, producer: Sabine Sidawi, director: Mai Masri, country: Lebanon
Under The Fig Trees, producer: Erige Siheri, director: Erige Siheri, country: Tunisia
Then, producer: Saeed Rashed, director: Saeed Rashed country: UAE
Layla Departs Her Soul, producer: Fyçal Hassairi, director: Saer Mousa, country: Tunisia, Qatar and Turkey
To Where My Fingertips Take Me, producer: Jad Eid, director: Nada Ali, country: Sweden
Concrete Land,  producer: Sahar Youssfi director: Asmagan Brekat, country: Jordan
Nothing About My Mother, Producer: Latifa Doghri & Salem Trabelsi, director Latifa Doghri & Salem Trabelsi, Country: Tunisia