MAFF DEVELOPMENT FUNDING SHORT
PROJECTS
Brotherhood – director Meryam Joobeur (Tunisia)
Swedish co-producer: Andreas Rocksén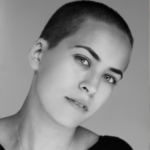 In 'Brotherhood,' Youssef, a twenty- one-year-old Tunisian with flaming red hair, returns to his family after two years fighting for a rebel group in Syria. We quickly discover that Youssef went to Syria in rebellion against his domineering father Abdeslam, a moralistic shepherd from the rolling hills of Beja. Youssef returns with the intention of starting over with his pregnant wife Reem, a fourteen-year-old foreigner who wears the niqab. Youssef's mother Fatma and his younger brothers Omar and Adam are quick to embrace Youssef's return but Abdeslam is aggressive towards Youssef and Reem from the beginning, assuming the worst about his son. Youssef trusts that his family will protect him but realizes too late that the bond of blood is breakable. His father's betrayal will destroy not only Youssef dream of beginning again but create a even deeper rupture in the family.
Strangers in my House – director Nihad Sabri (Palestine)
Swedish co-producer: Maryam Ebrahimi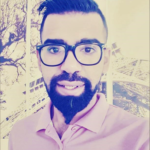 Ayman a 14-year-old Palestinian boy lives in Jerusalem with his father and grandmother, Em Walid, 60 years old. In 2002, half of his family's home was confiscated by Israeli settlers who claimed ownership over of the property. Ayman, along with his father and grandmother, were thrown out of their house. Day by day Ayman is seeing the power and the patience of his grandmother against the settler.
The Bath – director Anissa Daoud (Tunisia)
Swedish co-producer: Michael Krotkiewski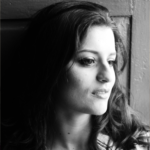 Following his wife's travels, Imed, a young father of about 35, finds himself alone for the first time to take care of her son. Hedi, aged 5, for a few days. Imed, like a good Arabian father, after a moment of resistance, ended up being happy with this privileged time with his son, "between men".
But this simple and banal interlude in the life of a family, reveals in Imed a dark side linked to a heavy secret. Little by little, a dull anguish seizes Imed, transforming the most anodyne moments into real suffering and obliging him to carry on a double fight ceaselessly: against his own fears and to conceal his drama in the eyes of all and especially the eyes of little Hedi.