MAFF DEVELOPMENT FUNDING DOCUMENTARY
PROJECTS
An Expression of Halim – director Kamila Metwaly (Egypt)
Swedish co-producer: Alexander Mahmoud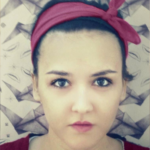 A pioneer of African electronic music, composer and sound artist Halim El Dabh falls short of the recognition his western contemporaries have received. This documentary uncovers El Dabh's many faces & follows the composer's restless journey for novel means of expression. "Some people do their research in laboratories, I did mine in how to live in different communities around Africa" says Halim El Dabh (1921). The story follows Egyptian electroacoustic composer, a founder of a genre and sound artist El Dabh, who recalls his travels across African continent in the 70s by juxta positioning his personal reflections and thoughts with the recordings that he has conducted in Congo, Ethiopia, Senegal, Mali, Zaire, Niger, Guinea and Egypt.
Back Home – directors Nisreen Faour and Rashad Alhindi (Lebanon, Kuwait, Palestine)
Swedish co-producer: Othman Karim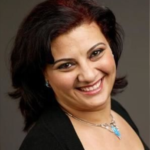 When I was 6 years old, in the first grade in Kuwait, during summer vacation, my classmates were either traveling or getting ready to travel; The Syrians went to Syria, the Egyptians went to Egypt, the Jordanians to Jordan, the Iraqi to Iraq, the Lebanese to Lebanon, and our family was preparing to visit Syria. I did not understand why and asked my mother:
– Aren't we Palestinians?
– Yes of course.
– So why do we visit Syria every year and not Palestine?
My mother explained to me that we were refugees and we were not allowed to visit our country, that a lot of people were living in refugee camps, like us, and that before moving to Kuwait, my parents grew up in Al Yarmouk refugee camp, in Damascus. It's where we go each summer, for this place became a homeland for us…maybe a temporary one? From that moment, I have a big dream; one day, I'm going to take a summer vacation and visit my country … Palestine.
School of Hope – director Mohamed El Aboudi (Morocco)
Swedish co-producer: Jonathan Saruk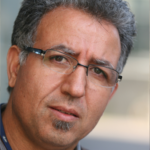 On the High Plateau of Atlas in Morocco, climate change and overgrazing have made the traditional way of life of the nomad tribes impossible. Many have been pushed by draught to move to cities, but the Dehbi tribe has realized that the only way to get a better future for their children is education. When they couldn't get the state to build a school in their area, they decided to find a teacher and build it themselves. They named it School of Hope.
But the situation is more complex: the nomads know they need education but are also afraid of it, afraid of losing their children to a more modern life. The film will show one year of life at the school as the children face extreme weather conditions and a lack of basic school supplies. We will get to know the children and their hopes for the future, and see the many obstacles they face.