Palestine / 2014 / Arabic dialogue with English subtitles / 86 min
---
Three Palestinian Christian sisters who've lost their land and status due to the 1967 war with Israel aren't able to face the painful new reality that's been imposed on them, so they lock themselves away in their big house and continue to live in a time warp. Within the villa's crumbling walls, the sisters live in their own personal bubbles, each with her own secrets, dreams and failed love story, hidden behind a mask of manners and propriety. When their young niece, Badia, walks into their lives, she challenges their stifling routine and turns their world upside down, obliterating the deadly silence they lived in.
A film about four women caught between now and then, a film of belonging and being outside at the same time.
Director: Suha Arraf
Producer: Suha Arraf
Scripture: Suha Arraf
Photo: Yaron Scharf
Editor: Arik Lahav-leibovich
Composer: Boaz Schory
With: Nisreen Faour, Ula Tabari, Cherien Dabis, Maria Zreik
SCREENINGS
SEPTEMBER 9 21.00, BIOGRAF ROYAL LULEÅ TICKETS
---
---
 Director Suha Arraf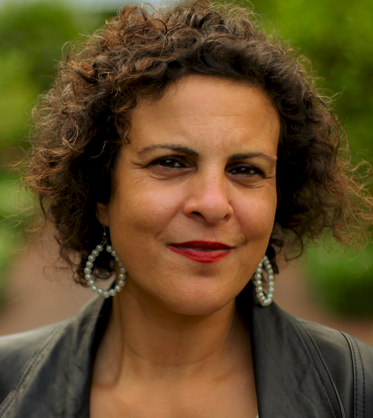 Suha Arraf was born in the Palestinian village of Melyia, near Lebanon. She began her career as a successful documentary
producer. Suha's later moved on to fiction films, initially as a screenwriter. Her first two screenplays, The Syrian Bride (2004)
and The Lemon Tree (2008), both directed by Eran Riklis, received international acclaim. In 2014 Suha was listed in Variety Magazine's 'Top 10 Screenwriters to Watch'.