ART EXHIBITION BY THE ASSOCIATION FYRA FÄRGER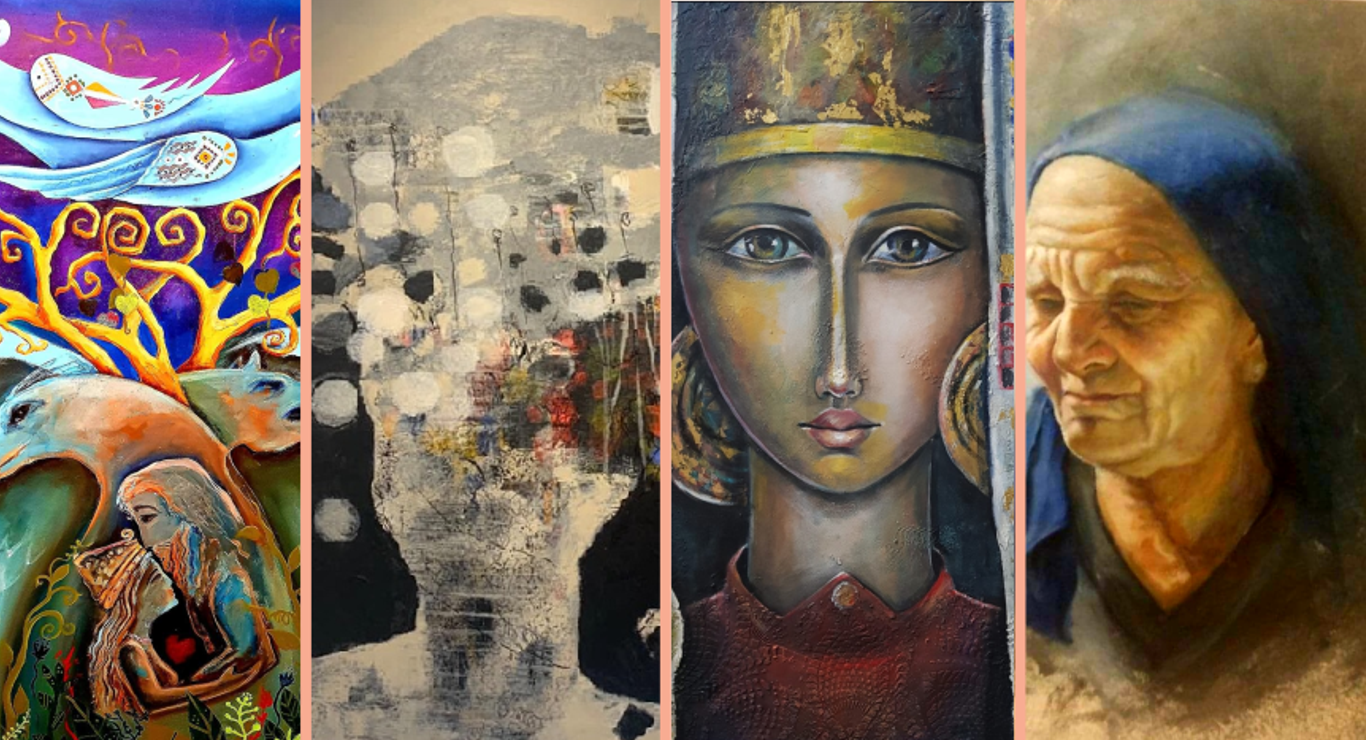 During this year's edition of Arab Women Film Days, the association Fyra Färger will present an art exhibition featuring the four artists Areej Almansory, Yahya Ashmawy, Suzan Yassin and Nawras Korbaj. The participating artists will present artworks that in various ways relate to the Arab woman and the society that surrounds her.
As part of with the exhibition, Fyra Färger will show traditional Palestinian embroideries, a craft with deep roots in Palestinian cultural heritage that has been passed on through many generations.
2 October 12:00 Panora – Malmö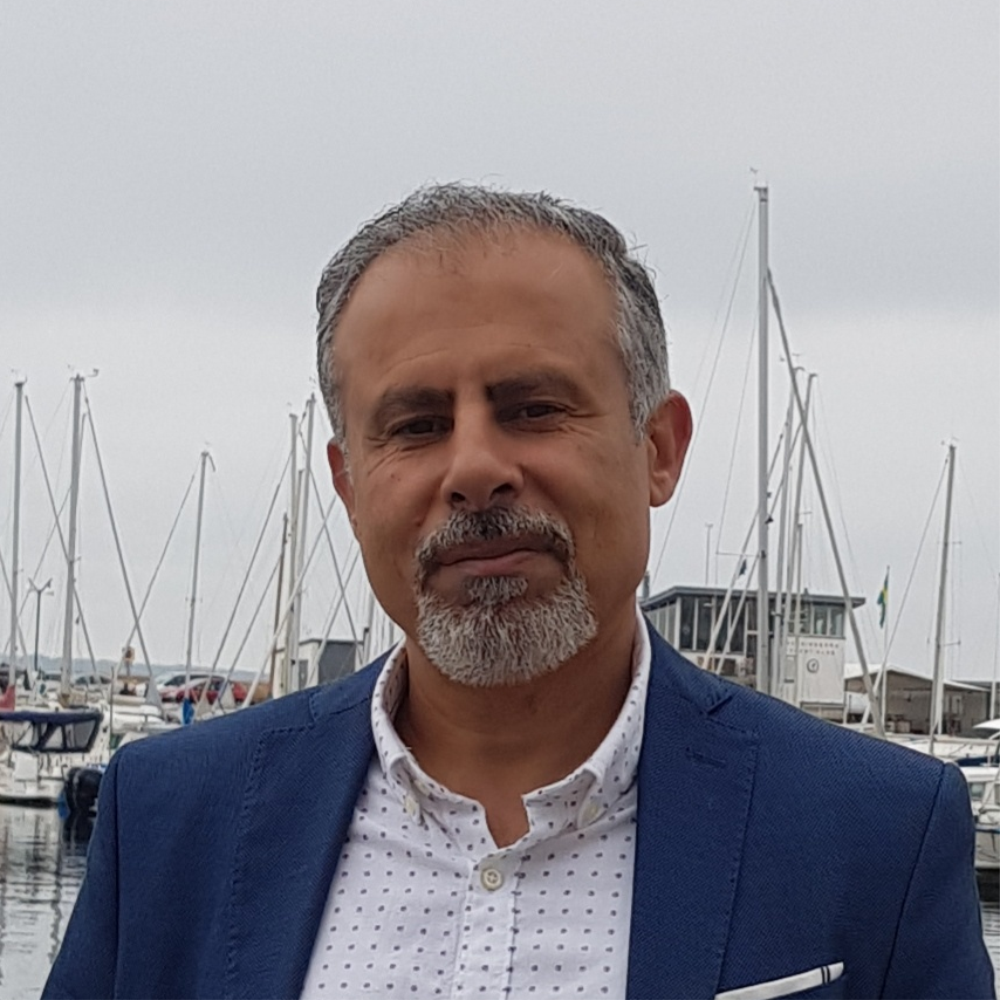 Yahya Ashmawy is a Palestinian-Syrian artist born in Damascus in 1968. Yahya is a member of the National Association for Palestinian artists and has participated in a number of individual and collective exhibitions. Yahya works with different techniques, such as oil, watercolour, acrylic, ink, Arabic calligraphy, graphics and caricatures. He worked as an art teacher for children in Syria, and was an instructor at a major art festival for seven years. Since relocating to Sweden in 2014, he has exhibited his work together with other artists in Helsingborg and Malmö in venues such as Dunkers kulturhus.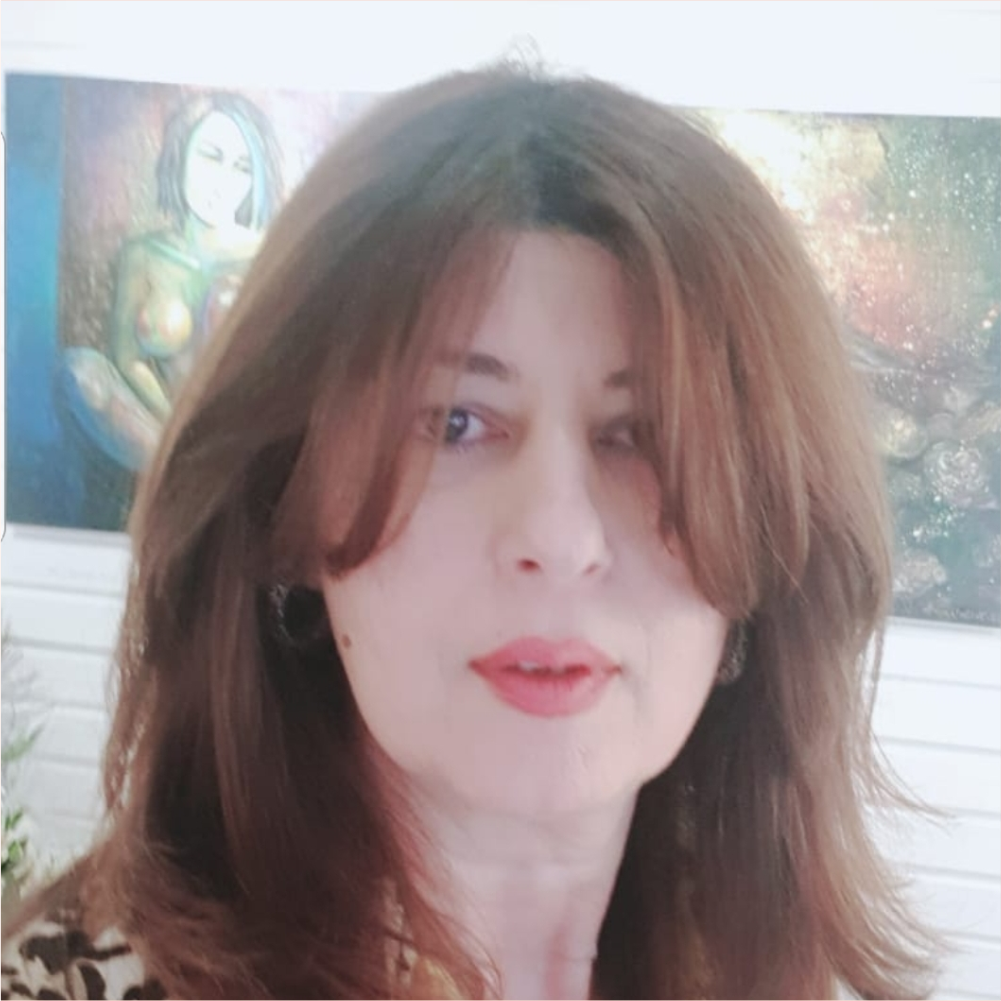 Suzan Yassin has a Bachelor's Degree from Damascus in Syria, and was a lecturer at Syrian universities and higher institutes for art for fifteen years. Since her relocation to Sweden, Suzan has exhibited her art in Helsingborg, Landskrona, Växjö and Skellefteå, and participated in an art symposium at the Virserum Art Museum. Suzan has participated in international art festivals in South Korea and Oman, and is a member of the Fine Arts Committee of Damascus and the Omani Committee of Fine Arts.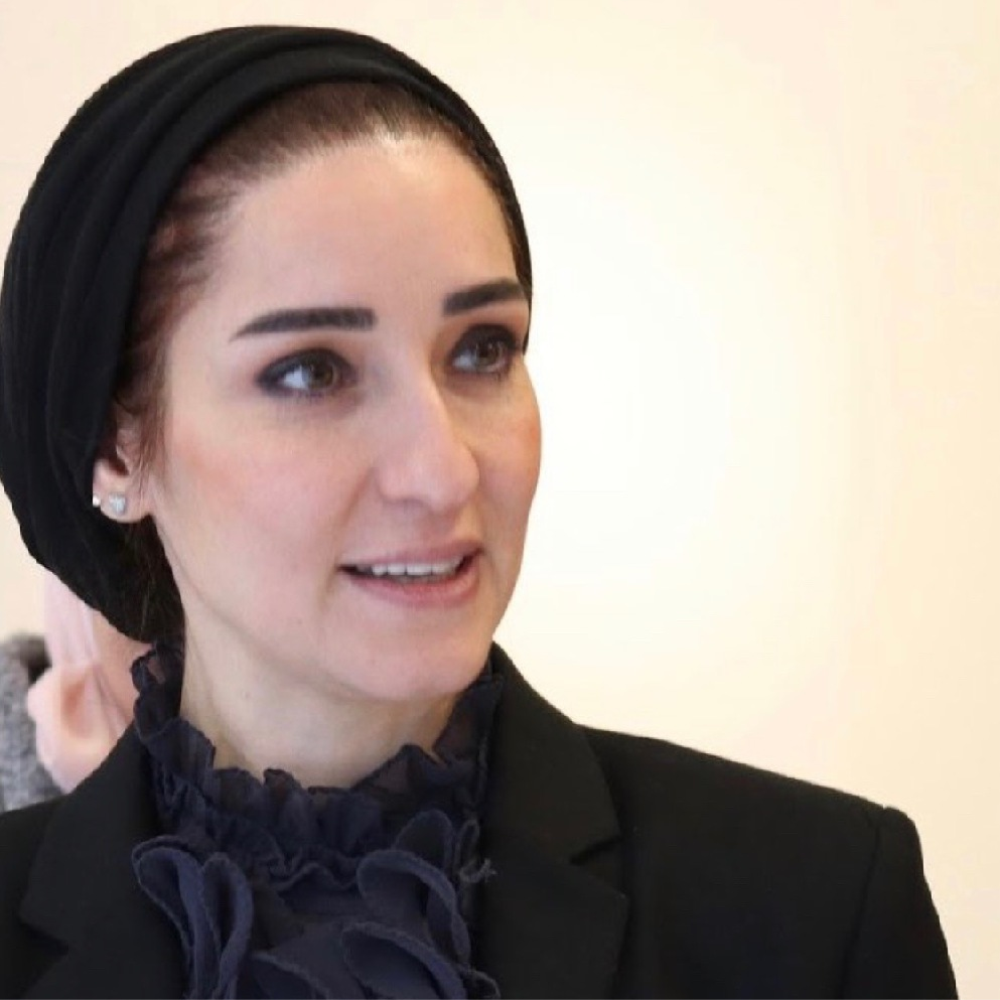 Areej Almansory was born in Iraq and is currently based in Helsingborg, Sweden. In her native country, she studied at the Institute for Fine Arts and the Academy of Fine Arts for eight years. Art was always present in Areej's childhood home. Her father is a renowned Iraqi visual artist, and she grew up immersed in the smell of oil paint. In her art, Areej explores the subconscious, as well as the relationship between everyday life and that which transgresses time and space. Her practice is informed by her personal memories and emotions, connected to her lived experiences from both Iraq and Sweden, as well as memories of war. Areej has exhibited her art in individual and collective exhibitions in many Swedish cities and towns, such as Helsingborg, Malmö, Lund, Åstorp, Arvika, Järvsö and Gothenburg.​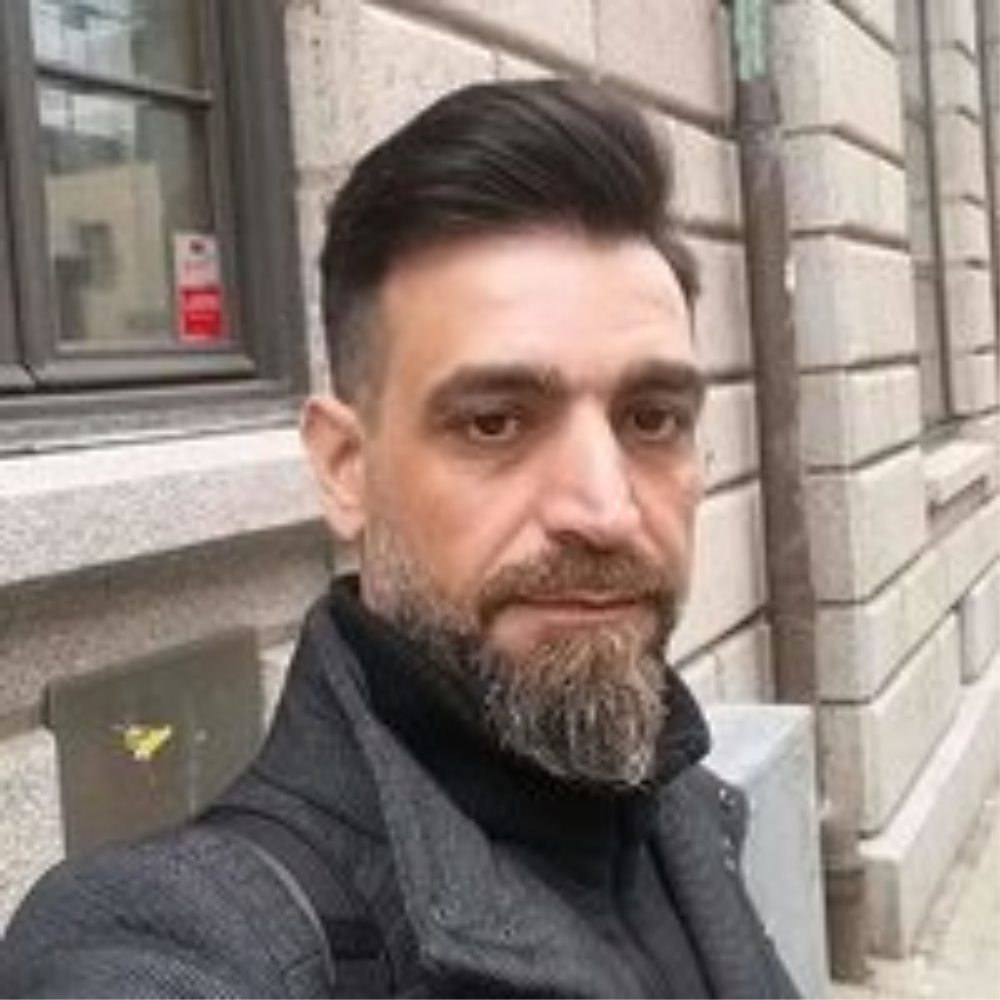 Nawras Korbaj was born in Syria in 1980. He studied at the Faculty of Fine Arts at the University of Damascus, and in 2006, he participated in a group exhibition at the French Cultural Centre in the same city. He has exhibited his work in solo exhibitions in As-Suwayda in Syria and in Abu Dhabi. In 2016, Nawras participated in a collective exhibition in Malmö, and in a solo exhibition in Trelleborg in 2018.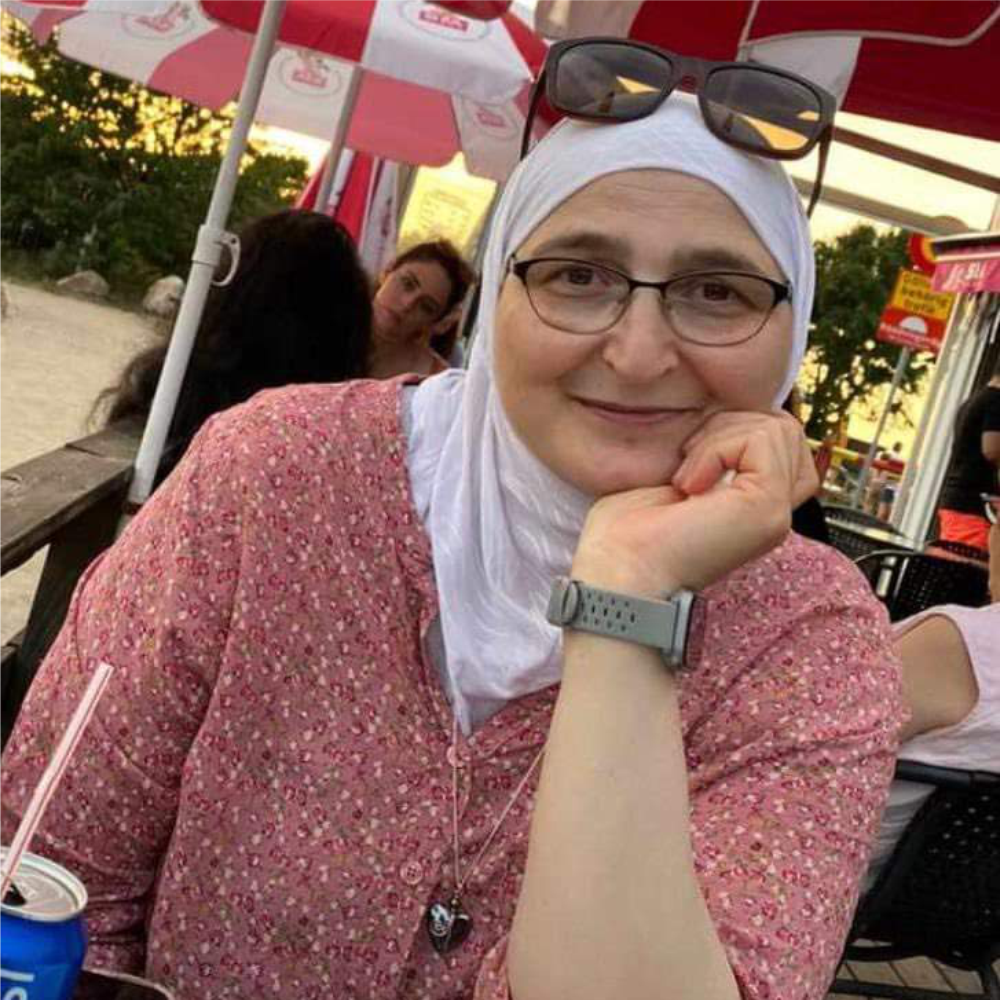 Samar Satof was born in Syria in 1963. She studied English literature at university in Damascus. She is currently studying at Malmö university to become a teacher. In parallel, she is attending an online course about an artistic technique called shelee art or fluid art, where you use different techniques to pour paint to create abstract art.