Trances
El hal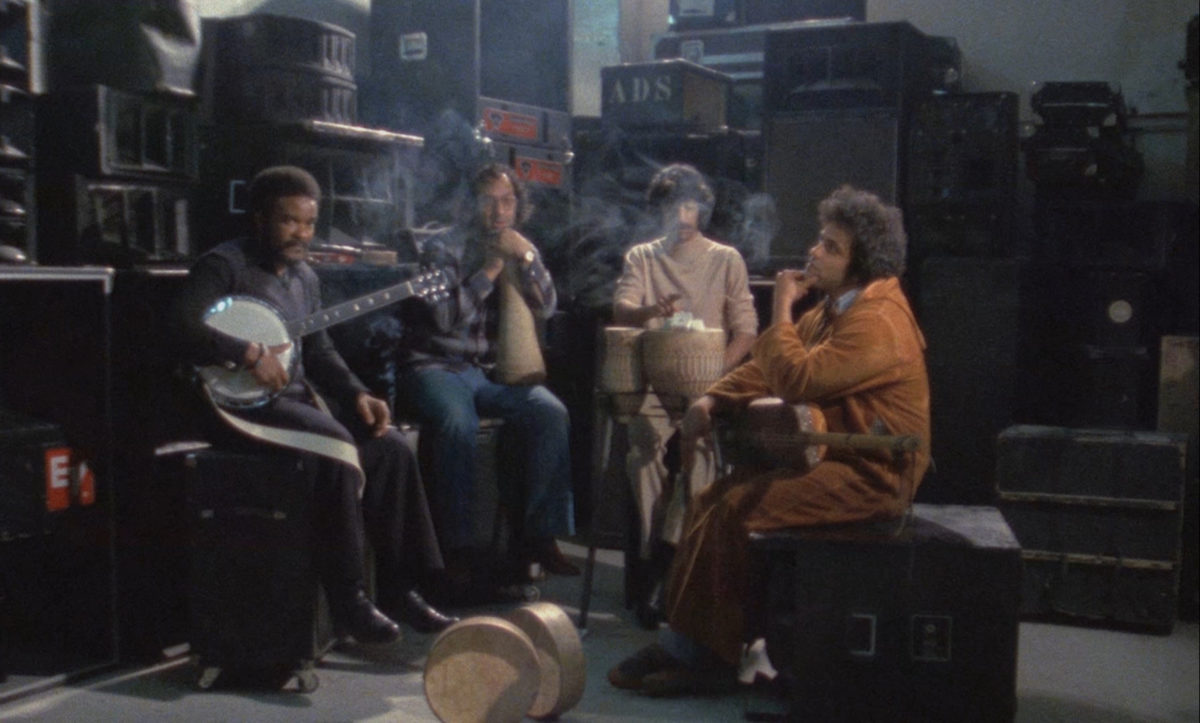 Morocco, France / 1981 / Arabic dialogue with English subtitles / 87 min
Documentary about the influential Moroccan folk music group Nass El Ghiwane. In the film we meet them in long, mesmerizing concert scenes, during rehearsals and in interviews and conversations about their music. The film is restored by Cineteca di Bologna/L'Immagine Ritrovata laboratory.
Ahmed El Maanouni is a screenwriter and director born in Casablanca. His films include one of the most emblematic title of Moroccan cinema Alyam Alyam, first Moroccan film to be selected in Cannes Film Festival.
Director: Ahmed El Maanouni
Script: Ahmed El Maanouni
Cast: Larbi Batma, Nass-El Ghiwane, Abderrahman Paco, Omar Sayed, Allal Yaala
DOP: Ahmed El Maanouni
Producer: Izza Génini
In collaboration with Cinemateket.