The Man Behind The Microphone
UK, Tunisia, Qatar I 2017 I Arabic dialogue with English subtitles l 90 min
Hedi Jouini is the most popular musical star in Tunisian history, known as the "Frank Sinatra of Tunisia". His songs continue to inspire revolutionaries and conservatives alike, striking at the heart of the post-colonial social and political upheaval of Tunisia and its continuing search for identity in the wake of the Arab Spring. But why did he keep his fame hidden from his family? What dark secrets did he keep from the nation that worshipped him? 'The Man Behind the Microphone' reveals the incredible story behind a man and his music, and offers fascinating insight into Tunisia's cultural evolution.
---
CAST & CREDITS
Director: Claire Belhassine
Writer: Claire Belhassine
DOP: Patrick Jackson, Jay Odedra
Producer: Mike Lerner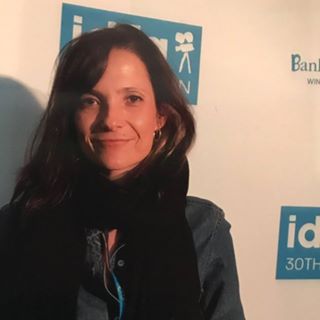 Claire Belhassine is a  writer, director and a producer. She holds a BA in Drama and Film Arts from London University and a Master's degree in Filmmaking from the London Film School. She worked extensively in the British media as a writer and stylist.  She has also worked as a producer-director with clients including Sony, MTV and Deutsche Bank. This is her first feature.