Short Package 4
THE BLEACHING SYNDROME
Qatar, Sudan I 2018 I Arabic dialogue with English subtitles l 19 min
International premiere
After a failed attempt to make a documentary about a Sudanese woman who bleaches her skin, filmmaker Eiman Mirghani turns the camera around to discover her own relationship with her skin color and how it has affected her life as a young, Afro-Arab woman living in the Middle East.
---
CAST & CREDITS
Director: Eiman Mirghani
Writer: Eiman Mirghani
Cast: Eiman Mirghani
DOP: Hadeer Omar
Producer: Atheel El Malik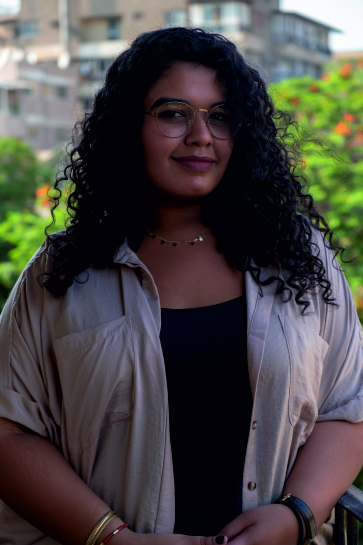 Eiman Mirghani is a Sudanese-Egyptian independent filmmaker based in Qatar. Upon graduating with a BA in Film Studies from the University of Nottingham, she began to write, direct and produce short films in Doha and Cairo. Eiman directed her second short film "The Bleaching Syndrome" under the mentorship of world-renowned filmmaker Rithy Panh in 2018.