PORTRAYAL OF WOMEN AND GENDER ROLES IN FILMS – HOW DOES IT REFLECT ON SOCIETY?
---
Panel discussion on gender roles in film, focusing on how women are portrayed based on questions like: How is the representation of women in film changing over time? How is the representation of women in films reflecting changes in society? Are there differences between different film genres? Differences and similarities between Arab and Swedish films? How are images of women in films affecting societies view/image of women? It would also be interesting to touch upon the working conditions for women in the film industry, i.e. issues like salaries, gender biases, harassment, how to break the glass ceiling.
The panel discussion is arranged in a collaboration between MAFF and the Swedish Dialogue Institute for the Middle East And North Africa.
The Swedish Dialogue Institute for the Middle East And North Africa is a governmental agency and a part of the Swedish Foreign Service. It serves as a platform for contacts and dialogue between Europe and the Middle East and North Africa, dealing with issues of importance to the political, economic, social and cultural development in order to increase mutual understanding and shall be seen in a long-term and future-oriented perspective. The Institute operates through conferences, seminars, meetings, publications of reports and other activities.
28 March 13:00 Röda Kvarn- Helsingborg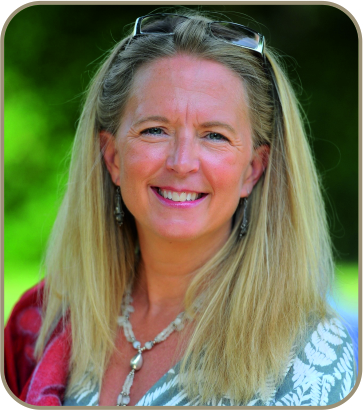 Charlotta Sparre is a Swedish diplomat who has spent most of her grown up life working in or with the Arab world, including as Ambassador of Sweden to Jordan and later to Egypt. Since September 2019 she is heading the Swedish Dialogue Institute for the Middle East and North Africa, a government agency focusing on building contacts, dialogue and understanding between Europe and the MENA region. She is also a member of the Swedish Women's Mediation Network and have for many years engaged in issues related to women's rights and gender equality.
Perihan Abuzeid (Egypt) is the Head of Marketing – Middle East at Viu. Previously, she founded Arab Cinema Week in New York, and Qabila Media Productions. She also led CineGouna Platform, and worked with Google Ireland. Perihan holds an MBA from MIT Sloan School of Management and a BBA from the American University in Cairo.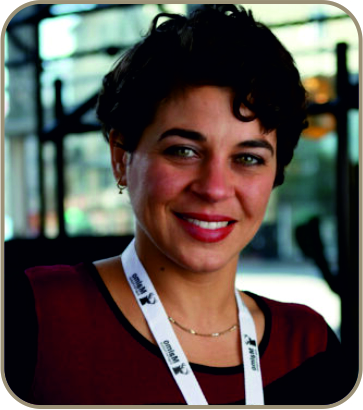 Mona Hala (Egypt) is an Egyptian actress and YouTube video blogger. She studied German language in the Faculty of Alsun, an Egyptian school offering License degrees in multiple languages. Mona embarked on her career with the children's show 'Yalla Bina', the Arabic translation of 'let's go'. Her next major step was her role in 'El basha Telmiz', an Egyptian movie. After that, she took more prominent roles in many Egyptian movies and TV shows. Her last remarked performance was in 2010 in Cairo Time, a Canadian movie that won 'The best Canadian feature film' award.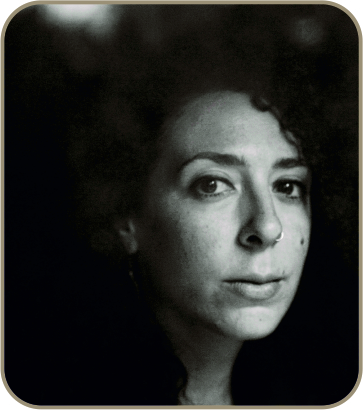 Sarah Kaskas (Lebanon) received her MFA in Cinematic Arts in 2011. Her thesis film, Fugue (2011), toured to several festivals before being sold to BBC Arabic's 'Alternative Cinema'. In 2013, her animated short film Wanderland won an award at the Co-Production Forum at the Stuttgart International Animation Festival, and was nominated for the Robert Bosch Film Prize in 2014. In 2016, Kaskas co-directed Bread and Tea, which was named Best Short Documentary at Iran's Cinéma Vérité. Underdown is her first feature documentary and had its world premiere at IDFA 2018. She resides in Beirut, developing her second feature and working as an Assistant Professor of Film at the Lebanese American University.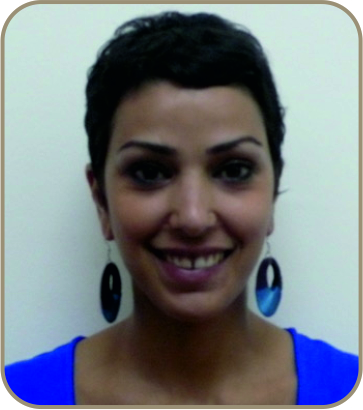 Linda Mutawi (Jordan) is a film producer with a multicultural background, she has worked in the UK, Jordan, Dubai and now Sweden.
Throughout her career she has been involved in various types of projects ranging from Hollywood features to current affairs documentaries. She has served as a film commissioner in Jordan, managed the Jordan Film Fund, participated in the Producers Guild of America's diversity workshop, as well mentoring an EU theatre programme. She is currently involved in various Swedish and international projects in various producing capacities. Strong themes in Linda's work include search for identity and the concept of home.