Second day of MAFF: Screenings, discussions, and Industry Days kicks off
Malmö – April 7, 2021
A variety of activities and screening were held during the second day of the 11th edition of Malmö Arab Film Festival (MAFF), which is currently taking place between 6 and 11 April in a hybrid version between the actual activities in the Swedish city and the virtual once via the Internet.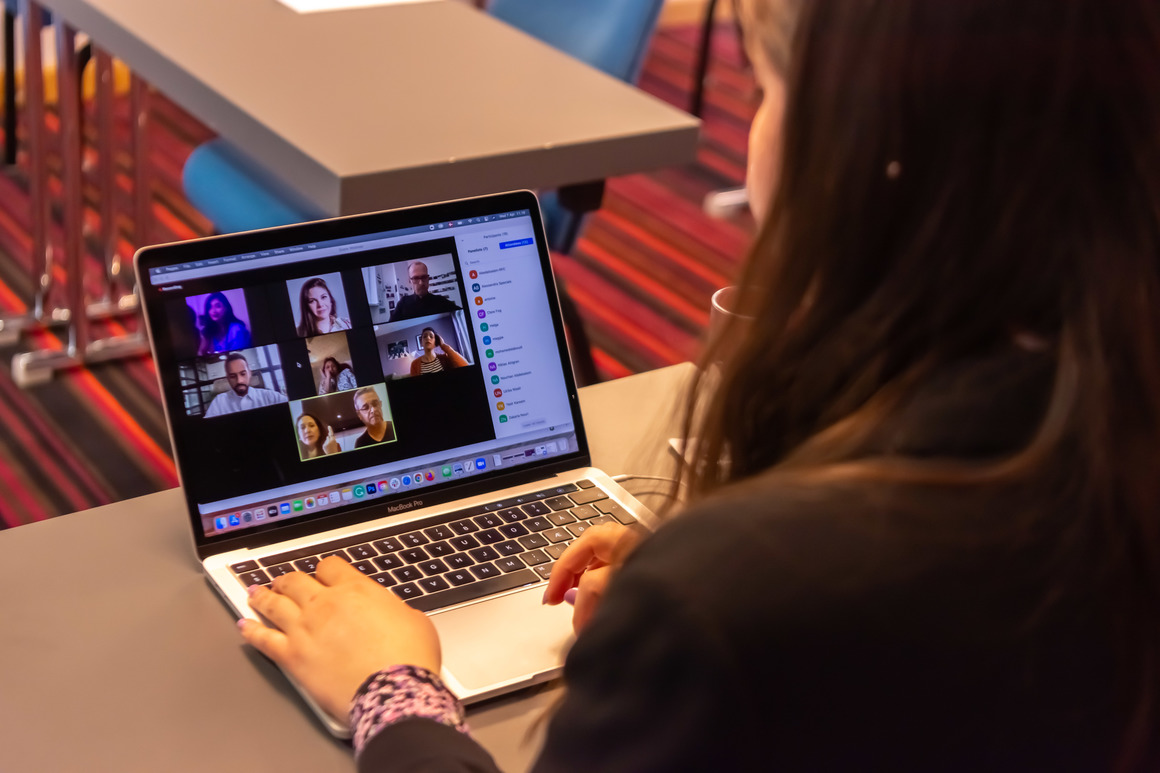 The day started with a meeting between the festival's president, Muhammad Keblawi, and the members of the official competition juries, in which they discussed the outlines of the jury's work and the rules for distributing awards. Then Keblawi witnessed the opening of Malmo Industry Days (MID), the festival's program dedicated to film professionals.
The first day of MID included the first pitching sessions of the projects competing for the festival grant program, whose total prizes exceeded 115 thousand dollars. The makers of the feature fiction and documentary projects in the development stage presented their projects through the Zoom application to the fund jury, after being introduced to a group of the most important supporting bodies, institutions and festivals interested in Arab films.
MID also witnessed a case study session on the Tunisian Oscar-nominated short film "Brotherhood", in which Swedish producer Andreas Rocksén and Tunisian producer Sarra Ben Hassen spoke, as well as a webinar entitled "Film Production and Distribution in the Time of Corona".
As for the film program, which is held in parallel between the Panora Hall and the online MAFF Play platform, many screenings were made, including in competition: the feature film "200 Metres" by Palestinian Ameen Nayfeh and the documentary "We Are from There" by the Lebanese Wissam Tanios, as well as the Lebanese film "State of Agitation" Directed by Elie Khalife which was screened in the "Arabian Nights" section, and the first group of the Short Film Competition, which included five films from Lebanon, Tunisia, Qatar, Palestine and Egypt. All films were accompanied by a discussion session held with their filmmakers via the Zoom app.
The third day of the festival, Thursday April 8th, will witness the screening of the Lebanese "Under the Concrete" by the director Roy Arida, the female centred film "Chronicles of Her" directed by Taghrid Abouelhassan, Maysoon Khaled, Rim Mejdi, Emna Najjar and Farah Shaer, in addition to the second group of the short film competition, and a special program of Egyptian short films, organized by the Arab Cinema in Sweden (ACIS) in cooperation with Red Star Films.
In Malmö Industry Days, short film projects and films in the post-production stages will have their pitching sessions. The "Meet the Expert" panels will continue, in addition to a webinar entitled "Portrayal of women and gender roles in films – How Does it Reflect on Society?".