The Prophet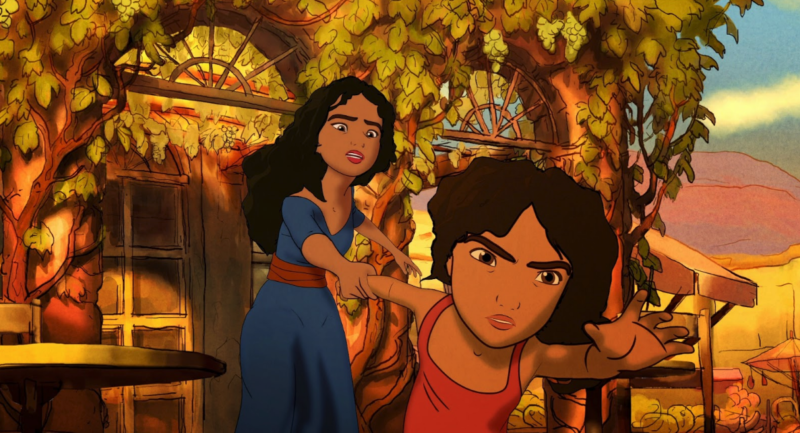 +7 year
USA / 2014 / English dialogue with Swedish subtitles / 84 min
The artist and poet Mustafa has been forced to live in exile because of his political activism. One day a sergeant come to his home and says that he now is a free man and that he should immediately go back to their homeland. Mustafa begin the journey to take him home with her maid Kamilla and her rambunctious little daughter Almitra notch heels. But the trip will not be quite as he intended.
Roger Allers is an American director, screenwriter, storyboard artist and animator. He is well known for co-directing the loved and celebrated Walt Disney Animation Studios' Lion King from 1994.
Director: Roger Allers
Script: Roger Allens baserad på Khalil Gibrans roman The Prophet
Cast: Liam Neeson, Salma Hayek, Alfred Molina
Arabic Family Matiné for the whole family at Cinema Panora, Lomma Stadsbibliotek and Röda Kvarn Helsingborg with Arabic/Swedish sweets and fika. Arabic Family Matiné is a part of the project Arabisk Familjebio Skåne with support of Sparbanksstiftelsen Skåne and Swedbank.
The screenings has free entrance!
OCTOBER 2 11.00, PANORA 2
Fika Mingle before the film from 10.30
---
---
ALL FILMS IN PROGRAM
ARABIC FAMILY MATINÉ >>
---

FREE ENTRANCE

---