POST PRODUCTION PLATFORM JURY MEMBERS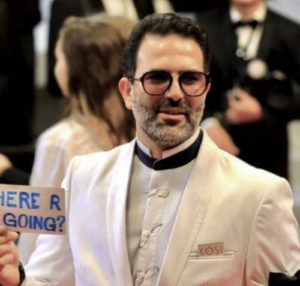 Ali Sabri Belaid
Film producer, director – Tunis, Sweden
A film producer and director born in Akouda in 1980. His beginnings were characterized by his close relationship with plastic art and this in particular by his love of painting and the contemporary arts. These paintings contributed to rapid development, from an early age he succeeded price after price on the national and international scale; ends up accessing after his diploma at the Faculty of Fine Arts of Sousse and his master's degree in visual art at La Sorbonne Paris 1 where he attacks a new adventure; theater, cinema, collaborative, knowledge is linked and the work of collaboration help him to integrate an elite of which he has always liked to be part. (interface by Karim Guedria)
Ali Sabri Belaid Tunisian, of international vocation. Coming from Tunisian Universities, Higher Institute of Fine Arts in Sousse, Ali Sabri Belaid was born for Art, he is instinctively a seasoned designer with an unlimited tendency to perfect exoticism, anti-conformism.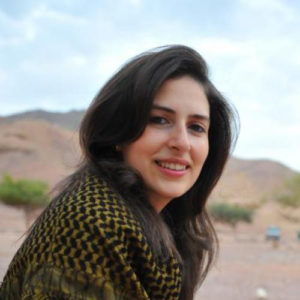 Deema Azar
Film producer, Script consultant – Jordan 
Jordanian film producer and script consultant. She is also co-founder and managing partner at TaleBox, a production, and training company based in Amman which fosters and nurtures new talents in Jordan and the Arab World.
Azar occupied the position of Regional Training Manager at the Royal Film Commission – Jordan between 2012 and 2016. She produced the short film THE PARROT (2016), recipient of the 2015 Film Prize of the Robert Bosch Stiftung. Her next project is Darin J. Sallam's debut feature film FARHA.
A Torino Film Lab Story Editing program alumna, Azar is a script consultant who advises several film institutes and foundations regionally and internationally in addition to privately consulting on film projects. She is also part of the creative team of the Amman International Film Festival (inaugural edition in August 2020) as Head of Industry.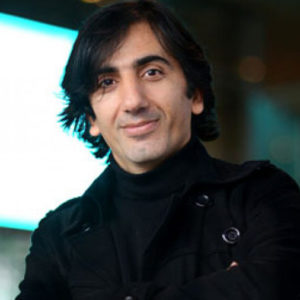 Rosh Abdelfatah
Artist, Filmmaker, Director – Syria
Syrian artist, filmmaker, and Director of Arab Film Festival Rotterdam who finished art school at the St. Joost Academy in Breda in 2006.
Currently, he is making freelance productions and is working as an independent artist in Europe and the middle east.