PORTO FARINA
Tunisia I 2019 I Arabic dialogue with English subtitles l 86 min
Nordic premiere
Because he thinks she is sterile, ALY leaves his French girlfriend and returns home to renew with family and marry his young cousin who was promised him. But nothing happens as expected and between falsehood and pretense, ALY discovers at its expense the tragi-comedy of Life.
---
CAST & CREDITS
Director: Ibrahim Letaief
Writer: Ibrahim Letaief, Yves comte
DOP: Mohamed Maghraoui
Cast: Mohamed Driss, Mohamed Almi ben Jemaa, Fatma Ben Saidane, Asma Othmani, Jamila Chiohi, Mounira Zekraoui
Producer: Taoufik Guiga, Fabrice Préel-Cléach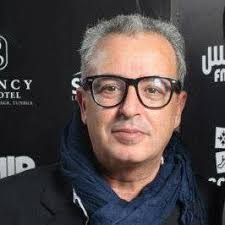 Ibrahim Letaief is a Tunisian director and scriptwriter, born in 1959. His resume includes a long list of short and feature fiction films, as well as TV-productions. Letaief has served as the Director of the Carthage Film Festival as well as the European Film Days in Tunisia. He is a jury member at a number of international film festivals, among them the Berlin Film Festival. Letaief's last feature, the colourful tragi-comedy Porto Farina, was released in 2019.