Nudar
Germany, Jordan I 2018 I Arabic, German and English dialogue with English subtitles l 20 min
Nudar is a Syrian woman who arrived in Germany to pursue her career as a doctor. During the filming, she turns the camera on Rand Beiruty, the filmmaker, creating a dialogue between them.
---
CAST & CREDITS
Director: Rand Beiruty
Writer: Rand Beiruty
DOP: Annegret Sachse
Producer: Rand Beiruty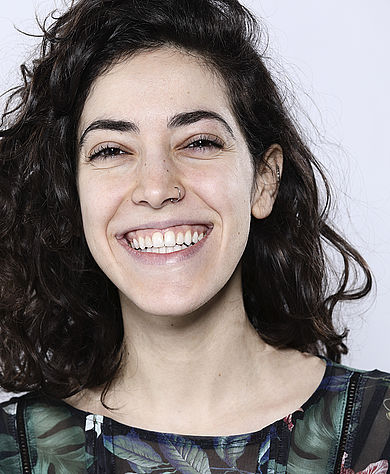 Rand Beiruty is an alumna of Berlinale Talents, Beirut Talents and Film Leader Incubator Asia and was nominated for the Robert Bosch co-production Film Prize in 2018. She has recently won the Tribeca Film Institute IF/Then Competition for her short documentary Nudar.