Malmö Arab Film Festival (MAFF) announced the names of the jury for the 4th edition of the MAFF Market Forum
All jury members were chosen from a selection of professional filmmakers and critics around the world.
---
 DEVELOPMENT FEATURE JURY
Chiraz Latiri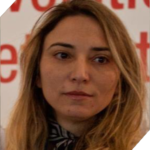 Born in 1974 in Sousse, Chiraz Latiri is a lecturer in computer science at the Superior Institute of Multimedia Arts of Manouba (ISAMM). Director of the ISAMM from 2006 to 2011, she became the Director of the Tunisian National Cinema and Image Center (CNCI) in spring 2017.
She wants to register the CNCI as a major player in the cultural and creative industries in Tunisia and seeks to bring the cinema sector closer to the technology sector of artistic engineering and video games. Upon her arrival at the head of the establishment, she managed to double the budget while the Franco-Tunisian cooperation has registered a sharp acceleration since her appointment and the exchanges with the CNC have become permanent.
Shivani Pandya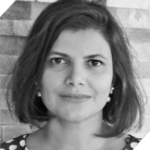 In 2004 Shivani was part of the team that launched the Dubai International Film Festival (DIFF). After 2 years, she was appointed Managing Director. Under her leadership she spearheaded the industry engagement, audience development and enhanced the profile of the Festival to become recognized as the principal cultural event in the region and listed in the top 10 must attend film festivals in the world.
Prior to DIFF, Shivani was an integral part of the team that launched Dubai Media City and headed the broadcast division.
She started her career in advertising and at an early age became branch head for United Studios Limited a subsidiary of the UTV Group in India, she subsequently went on to lead several projects from concept to reality Listed by The National newspaper in 2018 as one of the most influential women in the region who are evolving the cultural landscape in the Middle East, She now brings her exceptional resume of experience to launch her own company NearEast Entertainment.
Hani Osama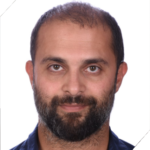 Hani Osama is the Founder and Managing Partner of "The Producers". Osama is the decision-maker, the man behind the company's vision and the strategic designer who picks the creative content that the company presents. Recently, Osama focused on acquiring rights to successful Arab literary works. He took part in turning Mohamed Sadek's best-selling novel Hepta into the film "Hepta: The Last Lecture" which won more than 20 awards and made more than EGP 27 million in the Egyptian box-office. The film became the highest-grossing romantic film in the history of the Egyptian cinema. Osama's most recent and exciting project is adapting Nabil Farouk's series of books Adham Sabry into the first Arabic franchise spy action movies with director Marwan Hamed.
Through The Producers, Osama co-produced many films among them, "Before the Summer Crowds", the last film by the great Egyptian director Mohamed Khan and Sheikh Jackson by director Amr Salama, Egypt's official submission to the 2018 Academy Award for Best Foreign-Language Film. The company's productions include TV series, among which "Seventh Neighbor", airing now on TV and directed by three young female directors for the first time in the Arab world.
In addition to films and TV series, Osama also produced a number of TV commercials for some of the most famous trademarks
in the Arab world.
---
 DEVELOPMENT DOCUMENTARY JURY
Amir Ramses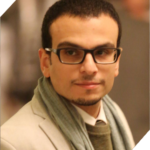 Egyptian film director, born in 1979, Ramses studied filmmaking in Egypt at the higher institute of cinema, academy of arts in 2000. For 5 years, he was the assistant director of the Egyptian internationally acclaimed director Youssef Chahine in "silence we are shooting ", "11 09 01" and "Alexandria Newyork".
Ramses directed many short films, documentaries, and features. For 2 years, he was the artistic director for Cinemobile Film
Festival Egypt. In addition, was a jury member at many national and international film festivals such as: Youssef Chahine Film
Festival (Jury president 2012), Short Film Festival (Jury president 2016), Luxor African Film Festival (Jury member 2014),
Tripoli International Film Festival (Jury member 2016), and NDU short Film Festival, Lebanon (Jury president 2017).
Ramses' films have been screened and awarded at national and international film festivals. He is currently the artistic director of El Gouna Film Festival in Egypt.
Karolina Lidin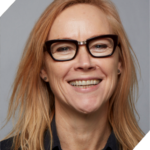 Karolina Lidin is a documentary consultant primarily engaged at Nordisk Film & TV Fond as Documentary Advisor and at Sheffield Doc/Fest as Executive Producer, Marketplace & Talent. In addition, Karolina Lidin is continuously involved in mentoring/training schemes, developing projects with international potential, lately with DocsPort Incheon, Docs by the Sea, DocEdge Kolkata and Dhaka DocLab. Karolina has previous experience as producer, film commissioner, distributor and as CEO of Nordisk Panorama and Nordisk Forum. Karolina's activities also include moderating the IDFA FORUM and numerous other film festival and market events – in addition to festival jury duty, panel & selection committee participation and tutoring worldwide.
Nadim Cheikhrouha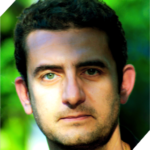 Nadim Cheikhrouha is a film producer with a track record of award-winning productions. With his former company, Screen Runner, Nadim had produced three feature films: "Benda Bilili!" (Cannes festival 2010 – 42nd Directors Fortnight; Opening film); "The Dis-integration", by Philippe Faucon (Venice Film Festival official selection) and "Would you have sex with an Arab?" by Yolande Zauberman
(Venice Film Festival (Orrizonti)).
Nadim founded TANIT FILMS in April 2014, which produced Kaouther Ben Hania's "BEAUTY AND THE DOGS"
(Cannes Official Selection, Un Certain Regard; 2017). Nadim is also the associate producer of "FATIMA" by Philippe Faucon
(Cannes festival 2015 – Directors Fortnight and winner of three César one of which as Best movie) and "AMIN" also by Philippe
Faucon (Cannes 2018 – Directors Fortnight).
Nadim has also co-producer "HEDI" by Mohamed ben Attia (Official Competition Berlinale 2016 and winner of Silver Bear for
Best actor and best First Movie) and "WELDI" by Mohamed Ben Attia (Cannes 2018 – Directors Fortnight) and last but not least,
"BURNING HOPE" by Lotfi Achour.
Azza El Hosseiny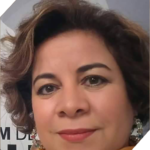 Azza received a degree in Business Administration from the University of Cairo in 1988 and a degree from The High Institute of Cinema, in 1991. She started as an actress and assistant editor but later focused on directing. Azza directed a number of documentaries for Egyptian TV, and became active in the independent cultural movement in theatre and cinema working with NGOs and cultural spaces. She is the director of the Independent Cultural Coalition. In addition, has founded the Nawafez project for cinema clubs in Egypt. She has been the director of LAFF during the past 6 years, where she created Etisal film fund, in 2014. Azza has also been a jury member in film festivals in Africa and the Arab world, and has participated in many discussions concerning Theater and Films issues in the Arab world And Europe.
Jad Abi Khalil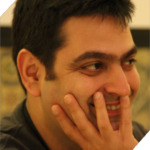 Born in Beirut Lebanon, Jad Abi Khalil completed his cinema studies at IESAV – Saint Joseph University in 1998. He has directed several short films and feature documentaries. Since 2007, he has been producing feature documentaries, including The One Man Village by Simon El Habre and Diairies of a Flying Dog by Bassem Fayad.Abi Khalil is a founding member of Beirut DC, the cultural association for Arab Cinema. He was the chairman of its board of directors from 2009 till 2013, head of its DOCmed training program 2011-2013 and head of its Beirut Cinema Platform (BCP)
since 2015.
Kaouther ben Hania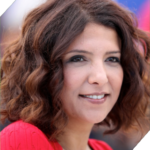 Tunisian director Kaouther Ben Hania studied cinema in Tunisia and in Paris (Femis and la Sorbonne). "Challat of Tunis," her first feature film, was selected to open the ACID section at the Cannes Film Festival in 2014. Her film "Zaineb Hates the Snow" premiered as an official selection at the Locarno Film Festival in 2016, and then in Hot Docs, Toronto. Her last film, "Beauty and the Dogs," was selected for the Cannes Film Festival "Un Certain Regard" in 2017 where it was awarded for Best Sound Creation.
Abdalla El Chami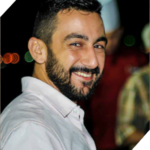 A Lebanese National who was born and raised in Abu Dhabi, Abdallah is a Multimedia and Graphic Design graduate from the American University of Sharjah. Currently, Abdallah is the Managing Partner at MAD Solutions, the Arab world's first fully integrated film studio, dedicated to the production, promotion and distribution of Arab films in the Arab world and beyond.
Abdallah is also the Director of the Arab Cinema Center, the first mobile platform that connects, nurtures, and promotes the Arab film industry, bridging it with local, regional and international festivals, markets and audiences.
Layaly Badr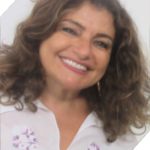 Layaly Badr started as a children's story writer. She has two published books "Lobana Wa AlQamar" & "Nahar Wa Shajara". She studied film making in Germany and screenwriting in New York. She won several awards for her films and her works are distinguished for mixing live action with animation. Most of her films where musicals with Arabic musical elements.
Badr was the head of the first children channel in Arab World; she believes that children should have a stronger voice in media so she launched the first youth channel (Art Teens), in which children could design and carry out their own TV programs by themselves. Since then, Layaly has moved to the Film industry as a producer and distributor.
Madeleine Tabar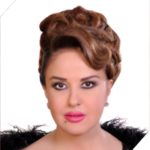 Madeline Tabar is a Lebanese-Egyptian actress for film and television. She starred as leading actress in a number of awarded films, especially known for Three Veils/ American, Way to ilat/Egyptian, Kafroon /syrian and Explosion/Lebanese.
She had been in the highest management of the Lebanese Film Festival and had participated in a various festivals all over the
world, both as an invited guest star, and also as a member of jury for feature and short films like the (European Film Festival) in
Sharm Al Sheikh /Egypt, along with director Dawood Abdel sayed, Also( Wahran International Film Festival),in Algeria. As well
as head of jury for (Ostraca Film Festival). In addition Madeleine Tabar was honored during Malmo Arab Film Festival 2016.
She also got the Beirut Golden Award Prize in 2017.