Malmö Arab Film Festival (MAFF) announced the names of the jury for the 8th edition of the festival.
All the jury members were chosen from a selection of professional filmmakers and critics from the Arab world.
---
Jury Fiction
HASSAN BENJELLOUN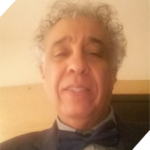 Moroccan writer, director and producer Hassan Benjelloun was born on 12 April 1950 in Settat. Passionate about the seventh art, he enrolled in art and film clubs and took part in several cultural events. From 1976 to 1979, he made medical documentaries and films.
True to his love for art and cinema, he decided to return in 1980 to Paris to study Directing and Film Making at the Conservatoire Libre du Cinéma Français. In 1989, he teamed up with four other Moroccan directors to create the "Casablanca Group", which led to five feature films, including " La Fête des Autres " the first movie by Hassan Benjelloun.
MENNA SHALABY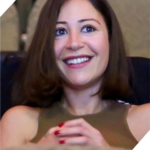 Menna Shalaby is an Egyptian actress who began her career in one of the most-watched TV dramas at the time, Hadeeth Al Sabah Wal Masaa (Morning and Evening Talk). Currently, she's starring in Marwan Hamed's film Torab Al Mas (Diamond Dust) that is set to release soon in theatres. In 2016 she won the Best Actress Award for her role in the film Nawara at several film festival such as, The Egyptian Film Association Festival, Dubai International Film Festival and Malmِ Arab Film Festival. Most recently, she was honored by Tetouan
International Mediterranean Film Festival for recognition of her astounding cinematic career in Egypt and the Arab world.
HAUVICK HABECHIAN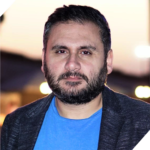 Hauvick Habechian is a Lebanese film critic, currently working for the leading Arab daily newspaper "An-Nahar" (Lebanon), in charge of the weekly cinematic page. He had started his career as freelance film journalist working with local and regional newspapers from the
Arab world. He has also directed & produced programs and TV documentaries about cinema for various Arab televisions. Moreover, he participated in many audiovisual workshops supporting young students in Lebanon. Since 2005, he has been attending regional and international film festivals, and also as a jury member in festivals.
AIDA SCHLAEPFER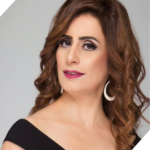 Director Aida Schlaepfer was born in Baghdad to a Lebanese mother and an Iraqi father. At age 20, she moved to Europe, and settling in Switzerland. Always interested in film and the arts, Aida earned a degree in Art and Media Design at F+F in Zurich, Switzerland. In 2003, she relocated to Egypt to attend the High Cinema Institute at the prestigious Academy of Arts in Cairo, earning a post-graduate diploma in Film Directing. Aida has several films to her credit, her Films have won prizes.  She is founder and president of the International Arab Film Festival Zurich. Co-Director of Arab Film Festival Zurich.
MAHMOOD SOLIMAN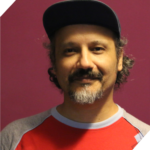 Mahmood Soliman has written, produced and directed documentaries and short films that collectively have won more than 65 prizes from
several festivals, among them, LOCARNO International Film Festival. Soliman graduated from the Higher Cinema Institute in Cairo (1997). He has also published three short stories collection and was awarded many Prizes in Literature in the Arab world. "We Have Never Been Kids" – 2016 was his first feature documentary and it has been awarded 16 prizes. He has also participated among the jury committees of some international film festivals.
NUJOOM ALGHANEM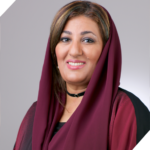 Nujoom Alghanem is an Emirati artist, poet, scriptwriter and multi-award-winning film director. She was born in Dubai in 1962, has published eight poetry collections and produced around fifteen films including short fictions, documentaries, art films and seven feature-length documentaries. Her films have won local, regional and international prizes. She is the founder of Nahar Productions, a film production company based in Dubai.
Currently, she works as a film, media and cultural consultant as well as film instructor for some of the educational and professional institutes and organizations in the UAE.