Idol
Ya Tayr El Tayer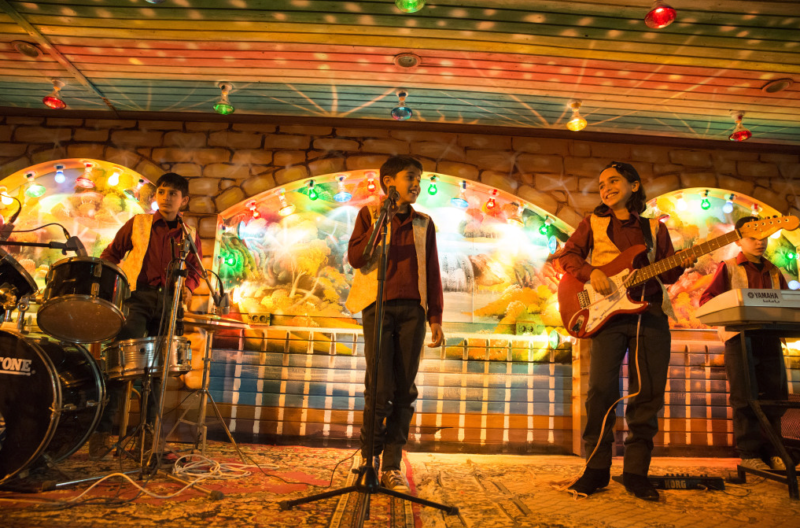 + 11 year
NORDIC PREMIERE
Palestine / 2015 / Arabic dialogue with Swedish subtitiles / 100 min
Idol is based on the true story about the young Mohammed Assaf in Gaza who dream of coming to Cairo and sing in the opera house. As a child he appears at weddings and the dream seems far away until one day he decides that he has to bet everything. With a false visa and without a valid notification, he takes to the extraction of Idol Cairo and all the way to the final in Beirut where he wins Arab Idol in 2013.
Hany Abu-Assad (born Palestine), the two-time Academy Award-nominated director for Paradise Now and Omar has won numerous awards including Best Foreign Language Film at the Golden Globes and the Special Jury Prize in Cannes' Un Certain Regard.
Arabic Family Matiné for the whole family at Cinema Panora, Lomma Stadsbibliotek and Röda Kvarn Helsingborg with Arabic/Swedish sweets and fika. Arabic Family Matiné is a part of the project Arabisk Familjebio Skåne with support of Sparbanksstiftelsen Skåne and Swedbank.
The screenings has free entrance!
Director: Hany Abu Assad
Script: Sameh Zoabi
Cast: Tawfeek Barhom, Ahmed Al Rokh, Hiba Attalah
DOP: Ehab Assal
Producer: Cactus World Films, Fortress Moon Productions, Idol Film Production, Mezza Terra Media, September FIlm
SCREENINGS
OCTOBER 1 13.00, PANORA 2
Fika Mingle before the film from 12.30
---
---
ALL FILMS IN PROGRAM
ARABIAN NIGHTS >>
---

TICKETS >>
---