I AM NOJOOM AGE 10 AND DIVORCED
Yemen, France, UAE / 2014 / Arabic dialogue with Swedish subtitles / 96 min
---
A little girl walks into a court room, looks at the judge straight in the eye and tells him: "I want a divorce." In Yemen, where there is no age requirement for marriage, ten-year-old Nojoom is forced to marry a 30-year-old man. The dowry offers the family a small income and one less mouth to feed. A legitimate and acceptable arrangement for all, except for Nojoom who will soon see her life take a turn for the worse. A beautiful plea for all these girls forced into womanhood too soon and for their right to a life on their own terms.
Regissör: Khadija Al Salami
Producent: Sheikha Prohaska Alatas, Khadija Al Salami
Manus: Khadija Al Salami
FOTO: Victor Credi
Med: Reham Mohammed, Rana Mohammed, Ibrahim Al Ashmori, Naziha Alansi, Sawadi Alkainai
---
SCREENINGS
NOVEMBER 18 20.30, LANSKRONA TEATER
---
TICKET
---
---
 Director Khadija Al Salami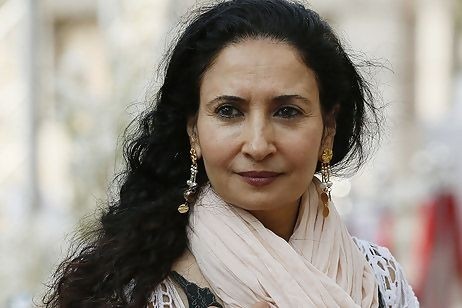 Khadija Al Salami, Yemen's first female filmmaker and producer, was forced into child marriage at the age of 11. With determination and courage, she gained her personal freedom and changed her fate. At the age of 16, she received a grant that allowed her to follow her dreams by studying in the US where she ultimately completed a master's degree in film production and directing.