Heaven Without People
Lebanon I 2017 I Arabic dialogue with English subtitles l 91 min
Josephine, the matriarch of a sprawling family is delighted to gather everyone for Easter lunch for the first time in two years. While they all share a joyful meal, an incident ignites underlying tensions between the family members and leads them gradually into chaos.
---
Cast
Director: Lucien Bourjeily
Writer: Lucien Bourjeily
Cast: Samira Sarkis, Jenny Gebara,Farah Shaer, Laeticia Semaan, Nadim Abou Samra, Jean Paul Hage, Hussein Hijazi, Ghassan Chemali, Nancy Karam, Wissam Botrous, Etafer Aweke, Toni Habib
DOP: Ahmad Al Trabolsi
Producer: Farah Shaer, Lucien Bourjeily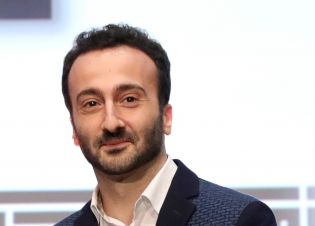 Born in Beirut during the Lebanese civil war, Lucien Bourjeily has sought refuge in storytelling from an early age. He is a writer and director working in theatre and film and is known for his work in immersive and interactive socio-political plays. He was awarded the prestigious Fulbright scholarship and subsequently completed an M.F.A. in filmmaking at the Loyola Marymount University in Los Angeles (2013). Heaven Without People is his first feature film.