NORDIC PREMIERE
Saudi Arabia / 2015 / Arabic dialogue with English subtitles / 21 minutes
---
SYNOPSIS
Hajwalah explores the joyriding (or tafheet) practice through Rakan's passion for what he considers a "motorsport" that should be legalized. Fearful of losing his night job, Rakan quits joyriding and instead, he imagines and virtually relives the hajwalah world through gaming. In parallel to Rakan's story, Hajwalah explores the city from a woman's lens through filmic essay. It captures her attempt to claim a sense of virtual place in the rapidly growing desert metropolis.
Hajwalah is the term for a youth male subculture in Saudi Arabia engaging in activities ranging from drifting to joyriding to simply attending the joyriding processions taking place in the outer city. Hajlawah also means driving around in no direction.
Director : Rana Jarbou
Producer : Rana Jarbou, Mohammed Alhamoud
DOP : Rana Jarbou, Mohammed Alhamoud, Nawaf Almuhanna, Sultan Almutairi
Editor : Rana Jarbou
Cast : Rakan
SCREENINGS
MARCH 18 13.00, RÖDA KVARN HELSINGBORG TICKETS
MARCH 19 13.00 , PANORA MALMÖ TICKETS CALL 040-615 80 55
---
---
Director Rana Jarbou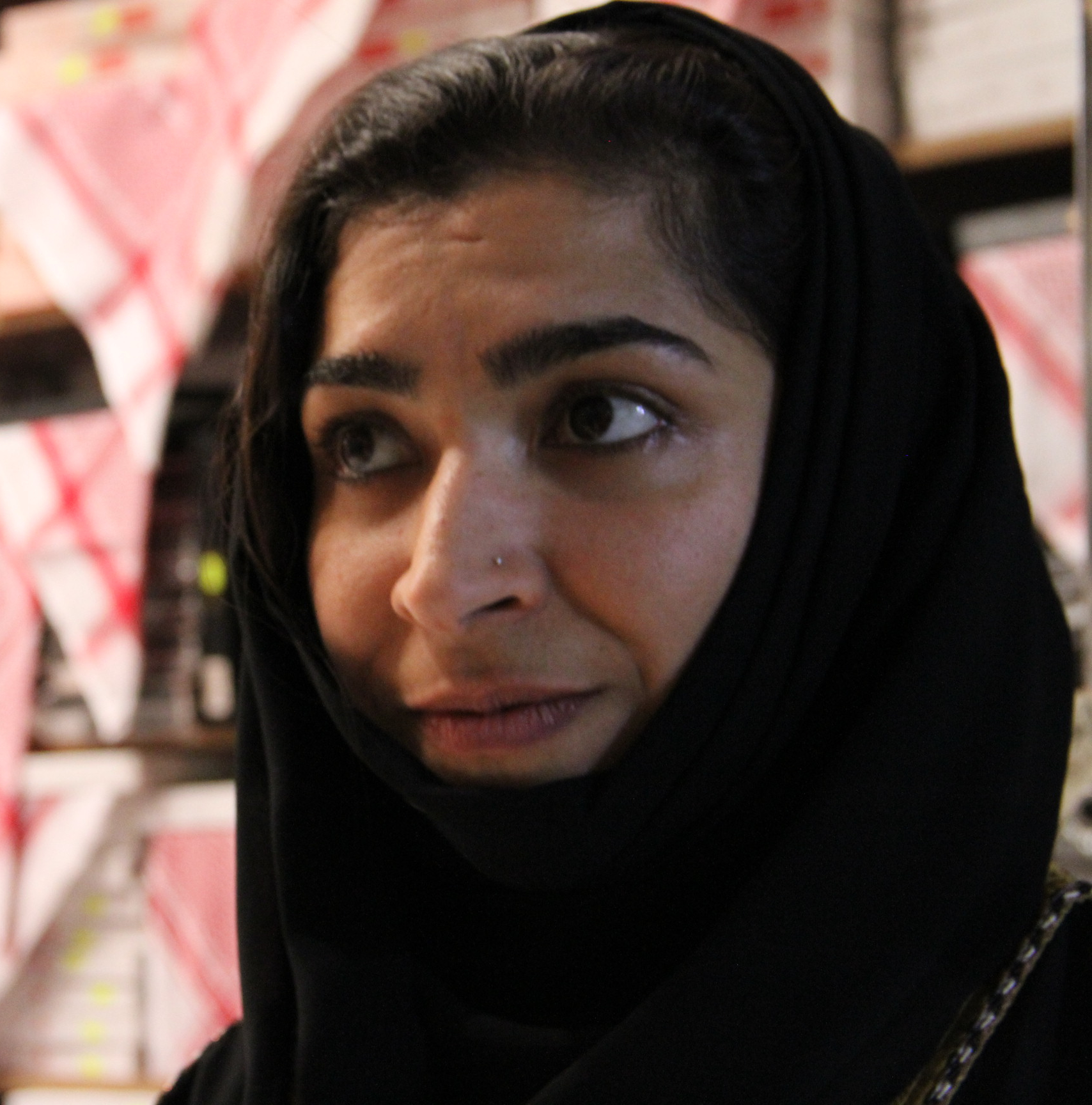 ٍShe is a social documentarian. She has published essays in Arabic Graffiti and Walls of Freedom, and exhibited her work in international and regional arts and culture exhibitions. In June 2015, she received her MA in Film and Digital Media from UCSC. Her first film Hajwalah screened in 6 film festivals, and it received a special mention award at the Saudi Film Festival. She is currently writing a book on graffiti in Saudi Arabia titled Kingdom Walls.