1982
USA, Libanon, Norge, Qatar / 2019 / arabisk dialog med Svenska undertexter / 100 min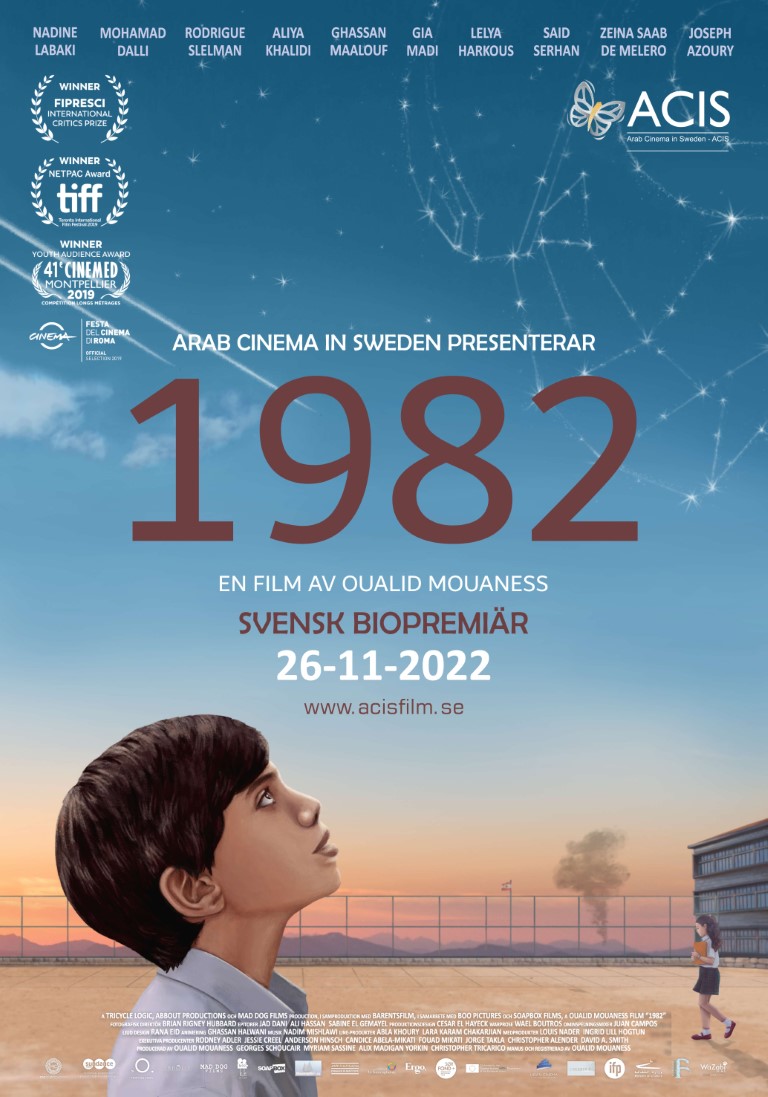 Synopsis
Wissam är kär i Joanna och han måste berätta om sina känslor för henne. Samtidigt trappas det pågående kriget i Libanon upp och lärarna på Wissams skola försöker behålla lugnet och dölja sin rädsla för eleverna. 1982 utspelar sig under en skoldag och skildrar hur den första kärleken i en elvaårings liv kan vara större än allt annat.
Filmfakta
Originaltitel: 1982
Land: USA, Libanon, Norge, Qatar
Regi: Oualid Mouaness
Manus: Oualid Mouannes
Producent: Oualid Mouaness, Georges Schoucair, Myriam Sassine, Alix Madigan-Yorkin, Christopher Tricarico
Roller: Nadine Labaki, Mohamad Dalli, Gia Madi, Ghassan Maalouf, Rodrigue Sleiman
Kategori: Spelfilm, Långfilm
Produktionsår: 2019
Längd: 90 minuter
Premiärdatum: 2021-11-26
Om regissören
Oualid Mouaness är författare, producent och regissör. Han föddes i Liberia men växte upp i Libanon. Han har en MFA i regi och manusförfattande från Florida State University och har regisserat kortfilmerna "Saint in the Sun" (2002) och "The Rifle, the Jackal, the Wolf, and the Boy" (2016), som nominerades till en Oscar år 2017. Mouaness har även producerat musikvideor åt bland andra David Bowie, Annie Lennox, Lana Del Rey, och Justin Timberlake.