No festival is an island. At Malmö Arab Film Festival, we take pride in our many collaborations with a variety of different actors, ranging from companies to non-profit associations, experts, municipalities, institutions, commercial actors and more. We collaborate with a wide range of partners during all of our events. In this section, you find a selection of MAFF projects and activities that have been carried out in comprehensive partnerships with others.
VOICES AMPLIFIED
The Royal Film Commission – Jordan (RFC), in partnership with the Malmo Arab Film Festival (MAFF) and supported by the Swedish Institute, is holding the "Voices Amplified" project, which aims to provide aspiring filmmakers across Jordan with the opportunity to express their lives' experiences through producing short narrative films themed "Cultural Heritage".
The project aims to build the filmmaking capabilities of Jordanians and residents in Jordan through the different stages from script development to post-production, all under the supervision of professionals from Sweden and Jordan. This project is important as it empowers filmmakers in Jordan to represent their reality and take control of their own stories. In the projects' first stage, four narrative short projects will be selected for the programme. At a later stage, four documentary short projects will be selected.
Once the participating directors have completed their film projects, they will be invited to screen their films during the upcoming edition of Malmö Arab Film Festival in Sweden.
For more detailed information on the project, check out this press release: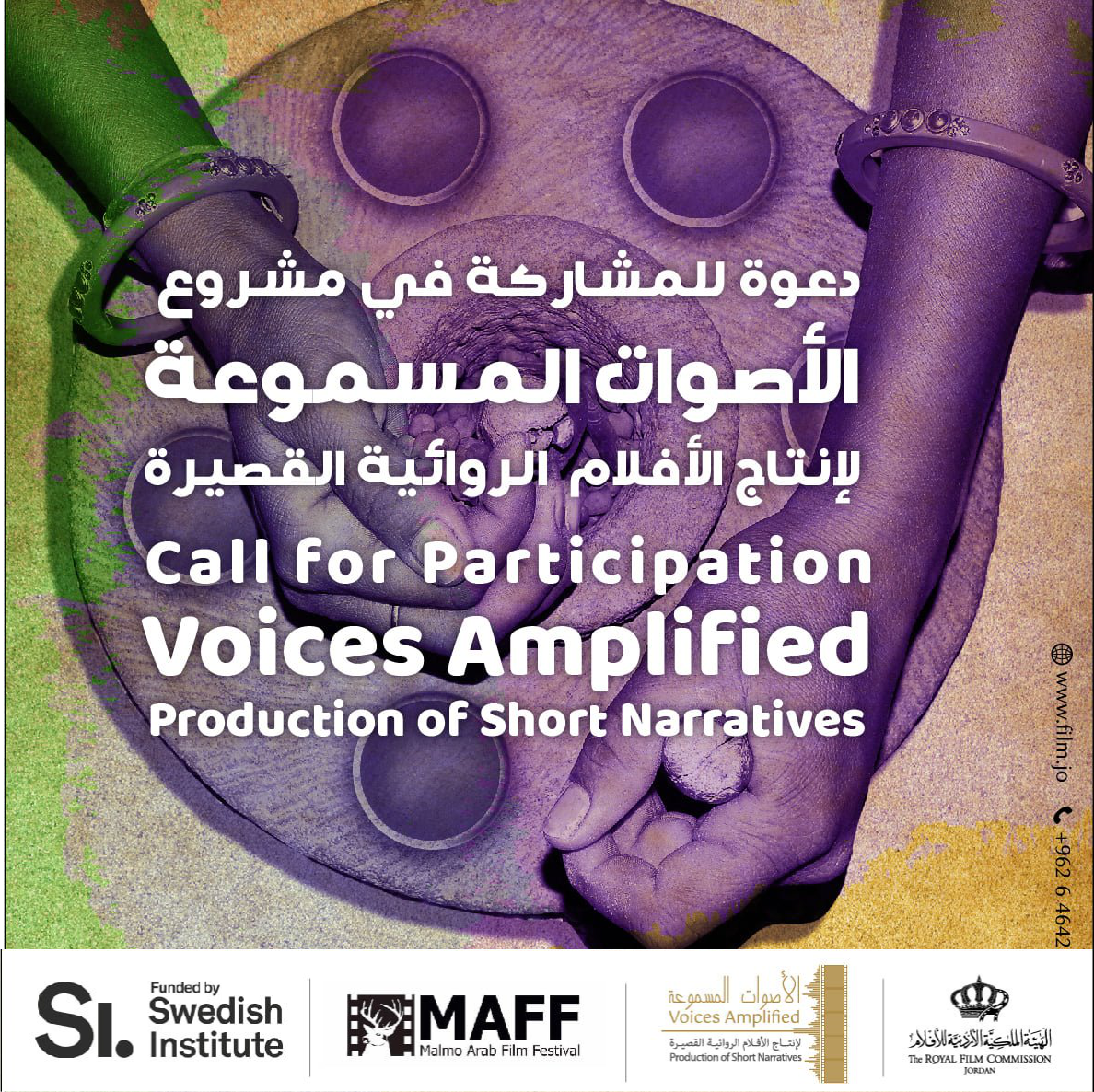 THE EUROPEAN FILM FESTIVAL AND MALMÖ ARAB FILM FESTIVAL
The European film festival is the oldest-running foreign film festival in Jordan. Launched in 1989, it aims to invite Jordanians to discover the most recent European features films in a wide array of genres, from documentary to animation and fiction. For the past years, the festival offers a platform where people from all nationalities discuss, question, or simply feel through the movies, building bridges with and within the Jordanian community and promoting mutual understanding. 
Jordan is packed with talents and thanks to the support of institutions such as the Royal Film Commission and TaleBox, Jordanian film students and young professionals can also benefit from opportunities offered by the European film festival to partake in workshops and seminars and engage with European film professionals, exchanging experiences and knowledge. 
Its partnership with the Malmö Arab Film festival for the third year, made it possible for the European Film Festival in Jordan to  launch , a short film competition to help highlight the local productions and give them a well-deserved international exposure at one of the most prestigious European Arab Film Festivals.