Egyptian film Clash chosen to close the 7th annual Malmö Arab Film Festival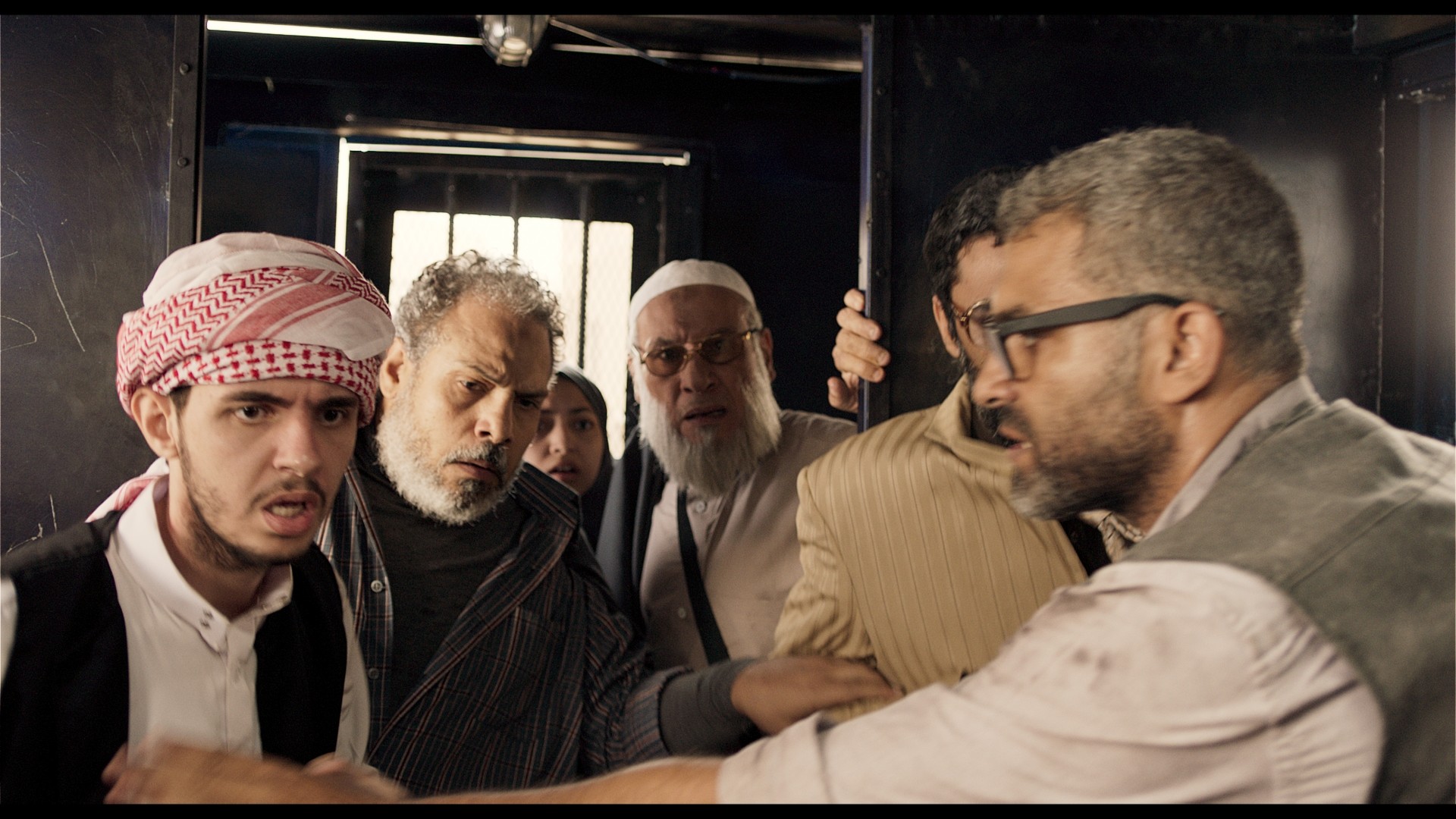 Clash, an internationally co-produced drama film directed by Mohamed Diab, has been selected to close the 7th Malmö Arab Film Festival on October 10, 2017. The film made its debut at Un Certain Regard at the 2016 Cannes Festival, and will have its Swedish premiere at MAFF. The closing screening will be held at Cinema Royal in Malmö. Director Mohamed Diab and his cast will be present.
A fiction film written by brothers Mohamed Diab and Khaled Diab, Clash follows the story of a group of Egyptians after the political events of June 2013. The film is shot entirely in the confines of a police van.
The film takes place in a very limited space, with all the action occurring either inside or viewed from within the van's openings. The van holds a cross-section of Egyptian society. Among the nurse Nagwa (Nelly Karim) with her husband Hossam (Tarek Abdel Aziz) and adolescent son Fares (Ahmed Dash). Others are older men swept up in the day's fervor, or young guys with a yen for diversion rather than genuine political commitments.
Festival director Mohamed Kablawi said he is thrilled to present Clash to the Swedish audience. He said the film symbolizes the evolution of Arab cinema, and its appearance at the most prestigious events in international cinema, such as Cannes, demonstrates the crucial role MAFF plays in supporting Arabic films.
The 7th annual Malmö Arab Film Festival will take place from October 6 to October 10, 2017. The festival expects thousands of cinema-goers from Malmö and the region, as well as renowned actors, directors, producers and film professionals representing the year's greatest films from the Arab world.
DIRECTOR'S BIO
Mohamed Diab is an award winning writer and director, whose work often focuses on pressing issues in Egyptian society. He gained recognition for his debut film, Cairo 678, about three women confronting male chauvinism and sexual harassment. Diab wrote El Gezira (The Island), which was a huge success in Egypt and throughout the Arab world; and represented Egypt in the 2007 Oscar race. Clash was the opening film in Un Certain Regard 2016.