AUTUMN OF APPLE TREES
Morocco I 2020 I Arabic dialogue with English subtitles l 120 min
Slimane is a young boy who has never known his mother, who disappeared under mysterious circumstances when he was only one year old. His father denies him, believing he is the fruit an incestuous relationship. Slimane decides to investigate and find
out what really happened before he was born. Reality and fiction intertwine to weave the story of life.
---
CAST & CREDITS
Director: Mohamed Mouftakir
Writer: Mohamed Mouftakir
Cast: Anass Bajoudi, Fatima Kheir, Saad Tsouli, Mohamed Tsouli, Naima Lemcherki, Ayoub Layoussoufi, Hassan Badida
DOP: Raphael Bauche
Producer: Rachida Saadi,
Mohamed Mouftakir, Emmanuel Prevost
Screening: April 9th
20:45 Panora 3
To attend the film discussion click here
Moderator: Sara Lundgren.
The participants: Mohamed Mouftakir , Rachida Saadi.
Apr 9, 2021 21:00 CET
---
This film is available on the festival platform MAFF Play during the festival period
---
---
Director: Mohamed Mouftakir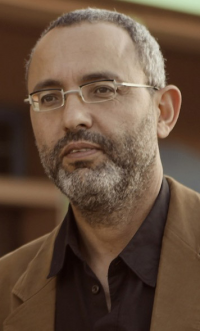 Son of the great violinist Mohamed Mouftakir, he first studied English literature at the University of Casablanca. He then went on
to work for five years as an assistant for national and international directors. He has directed a number of acclaimed short films, such as "The Shadow of Death" (2003), "The Dance of the Fetus"(2005), "Singing Funeral" (2006) "End of the Month" (2007) and "Terminus of Angels "(2008). His first feature, "Pégase" (2009), won the Grand Prix at the Tangier Festival 2010, as well as four other prizes. The film also won the prize for best photo at the Dubai Festival and the Grand Prix at FESPACO Festival in Ouagadougou.