The 6th edition of MAFF Market Forum took place on October 9-11, 2020 at Scandic triangeln in Malmö.
2020 is the sixth year of the festival's film industry initiative MAFF Market Forum (MMF) – the world's first industry platform for co-production and collaboration between the Arab world and Scandinavia.
Consisted of two funding initiatives; MAFF Development Fund and the Post Production Platform.
MAFF Development Fund:
The primary requirement for the applications to MAFF Development Fund was that the projects needed to have a Swedish co-producer (for feature and documentary projects), Nordic origin or resident co-producer (for short projects), and the project theme had a connection to the Arab identity, culture or exile.
MAFF Development Fund is a pitch competition where projects are pitched in front of a jury, experts, and film professionals. They pitch their projects for the opportunity to win development support. MAFF Development Fund was available for three categories; Short films (five projects were selected), Documentary films (three projects were selected), and Feature Fiction Films (five projects were selected).
Post-Production Platform:
The primary requirement for applications to MAFF Post-production Fund was for the film to have a connection to the Arab identity, culture, or exile.
MAFF Post Production Platform is a work in progress screenings of 20 minutes of the selected projects, which were screened in front of the jury and film professionals. Post Production fund was available for feature films (fiction and documentary).
MASTERCLASS WITH DIRECTOR RASHID MASHHARAWI
Cinema and Coronavirus Pandemic
The Masterclass tackles the effect of the Corona pandemic on cinematic production, distribution, the personal experience of the director and the producer Rashid Masharawi with cinematic productions before the pandemic and the transformation saw after spread.
Rashid will touch on the damage in the projects that were in the process of development, fund, or in the process of filming and other projects that were directly affected and on the way to recovery today.
In addition to talking about the changing interests and priorities Private and public production and distribution companies considering the spread of the virus, and the impact of all this on commercial cinema distribution in theatres, festivals, and television.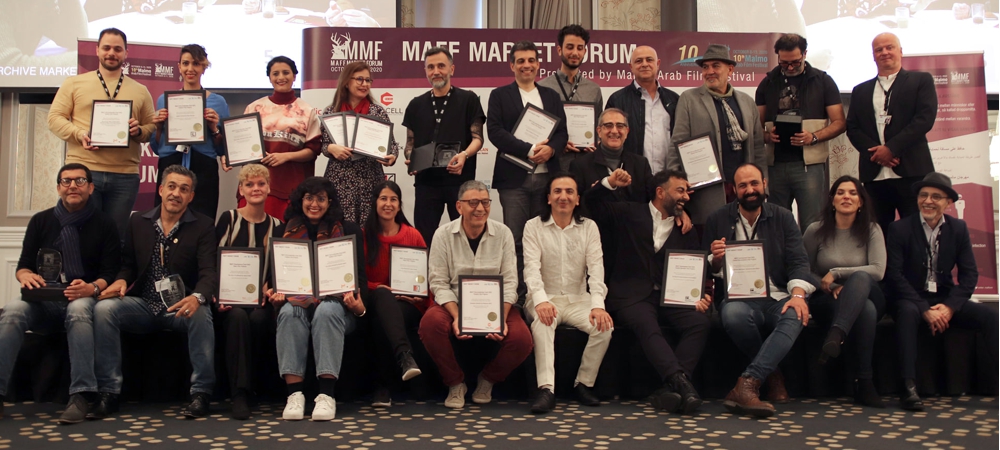 SELECT A YEAR!
MMF 2020 >>