Short Package 4
AMBIENCE

Palestine I 2018 I Arabic dialogue with English subtitles l 15 min
Nordic premiere

Despite the noise and chaos of the refugee camp, two young Palestinian refugees discover a creative way to record music in order to meet a competition deadline.
---
CAST & CREDITS
Director: Wisam Al Jafari
Writer: Wisam Al Jafari
Cast: Salah Abu N'mah, Mohammad Al Khmour
DOP: Ibrahim Handal
Producer: Saed Andoni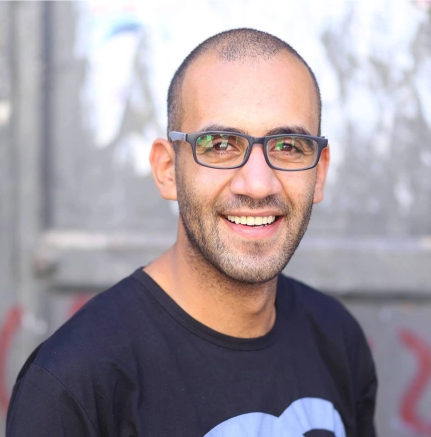 Wisam Al Jafari is a filmmaker born in Dheisheh Refugee Camp near Bethlehem. He obtained his BFA in filmmaking from Dar
Alkalima University ,and has worked in many films as an Assistant Director, Location Manager, Camera Assistant and Sound Engineer. Wisam also made few short fictions and experimental films.