ALL THIS VICTORY
Lebanon, France, Qatar I 2019 I Arabic dialogue with English subtitles l 94 min
Swedish premiere
Lebanon, Juli 2006. War is raging between Hezbollah and Israel. During a 24h ceasefire, Marwan heads out in search of his father who refused to leave his Southern village. Marwan finds no traces of his father and the ceasefire is quickly broken, forcing him to take shelter in his father's friend Najib's house. Marwan finds himself trapped under the rain of bombs with Najib and a group of elders, friends of his father. Tension rises inside and outside of the house. Suddenly, a group of Israeli soldiers enter the first floor. Trapped in their location as well as by their own fears, the next three days sees the situation spiral out of control.
---
CAST & CREDITS
Director: Ahmad Ghossein
Writer: Ahmad Ghossein, Abla
Khoury, Syllas Tzoumerkas
Cast: Flavia Bechara, Issam Bou Khaled, Adel Chahine, Elie Choufani Karam Ghossein, Charles Hbeiliny, Sahar Minkara, Boutros Rouhana
DOP: Shadi Chaaban
Producer: Myriam Sassine, Georges Schoucair, Marie Pierre Macia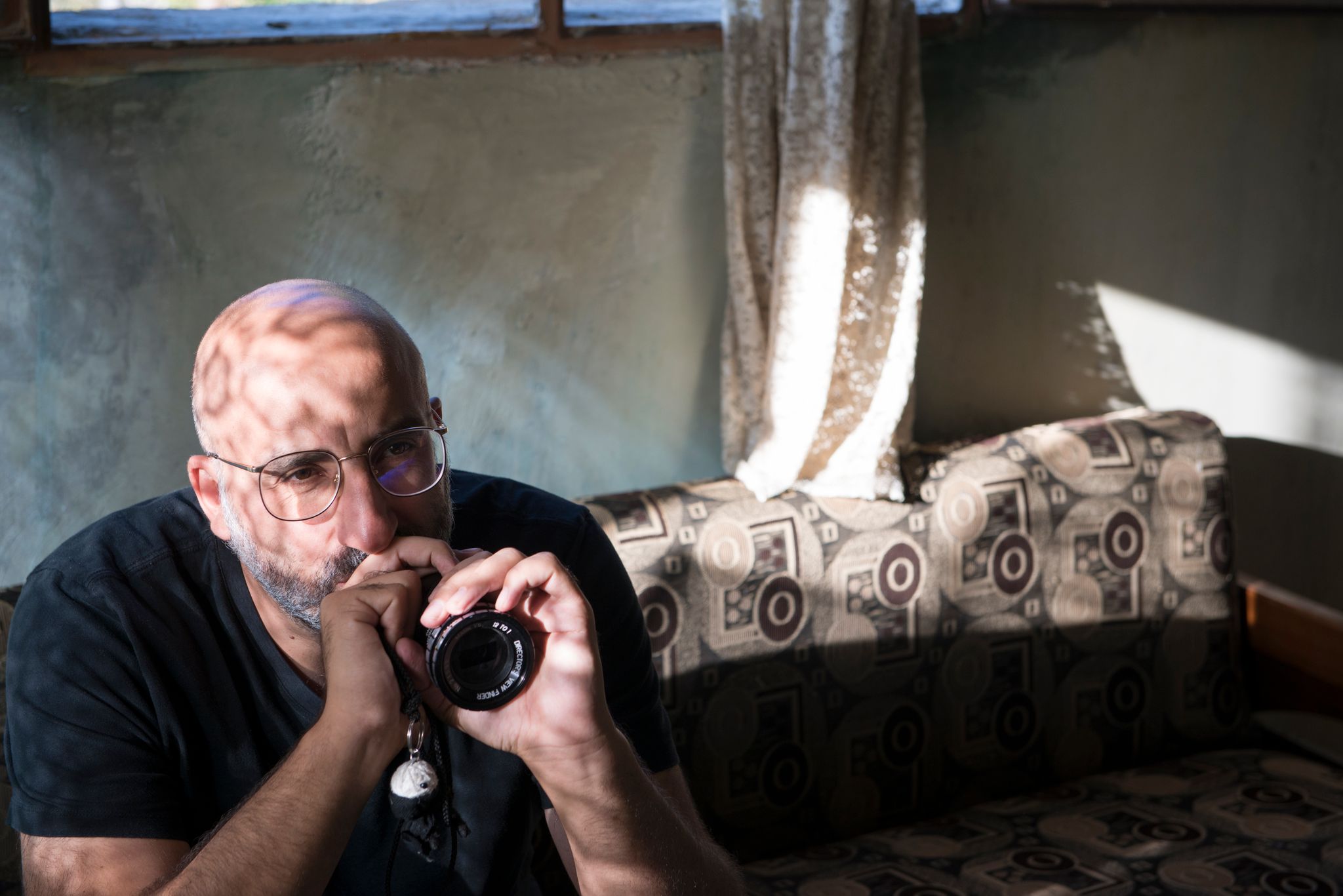 Ahmad Ghossein is a filmmaker and video artist. He directed several documentaries, short films and videos such as "Operation Nb", "My Father Is Still a Communist" and " The Fourth Stage". Ahmad was selected to co-direct "White Noise" with Lucie La Chimia, a short that opened the Directors' Fortnight at Cannes International Film Festival 2017. Following Cannes, the film screened in BFI London, Sarajevo, CineMed and Fribourg Film Festivals, among others.