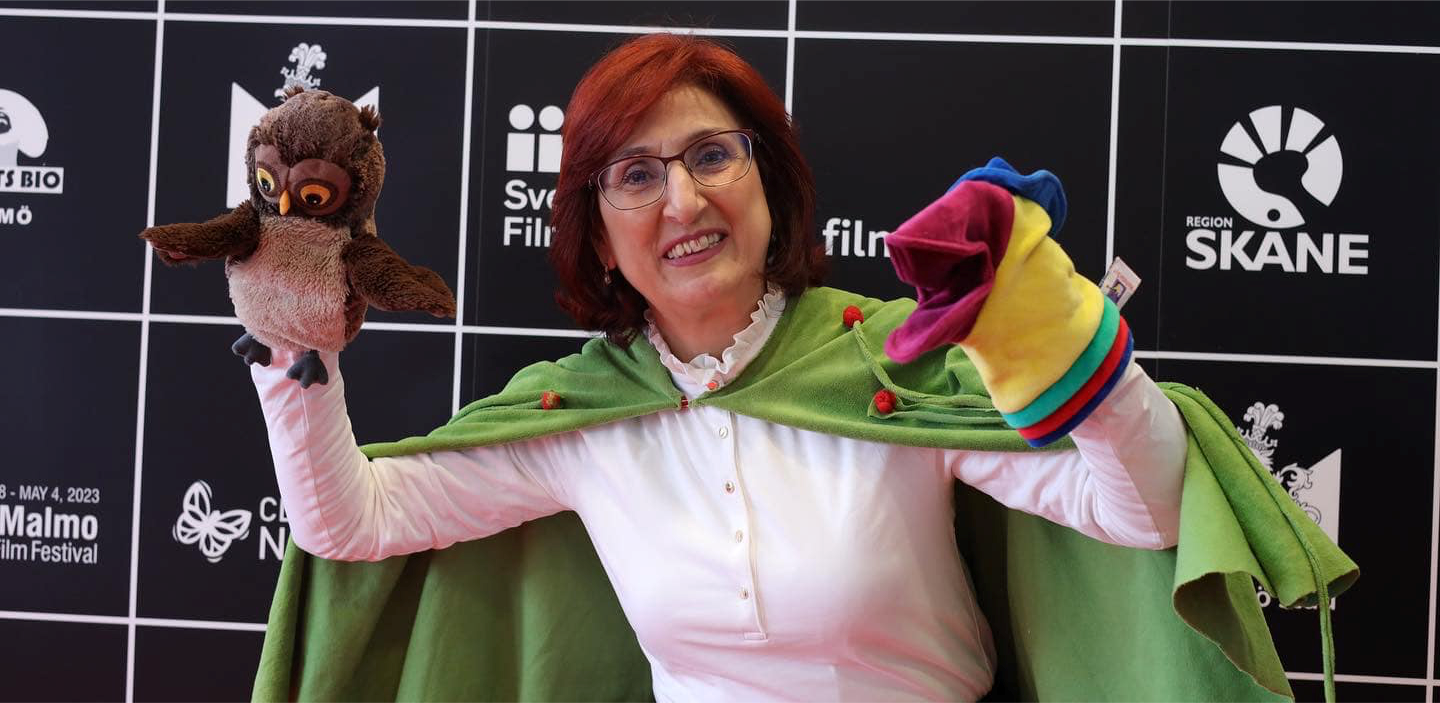 Before the film you and your kids will enjoy workshop with wafaa suleiman

Wafaa Ahmed Suleiman, a former professor at the Faculty of Education, Damascus University, an educational researcher and trainer in the field of early childhood, specialized in telling the story, and the activities inspired by them.
A SWING
Saudi Arabia I 2022 I Arabic dialogue with English subtitles l 14 min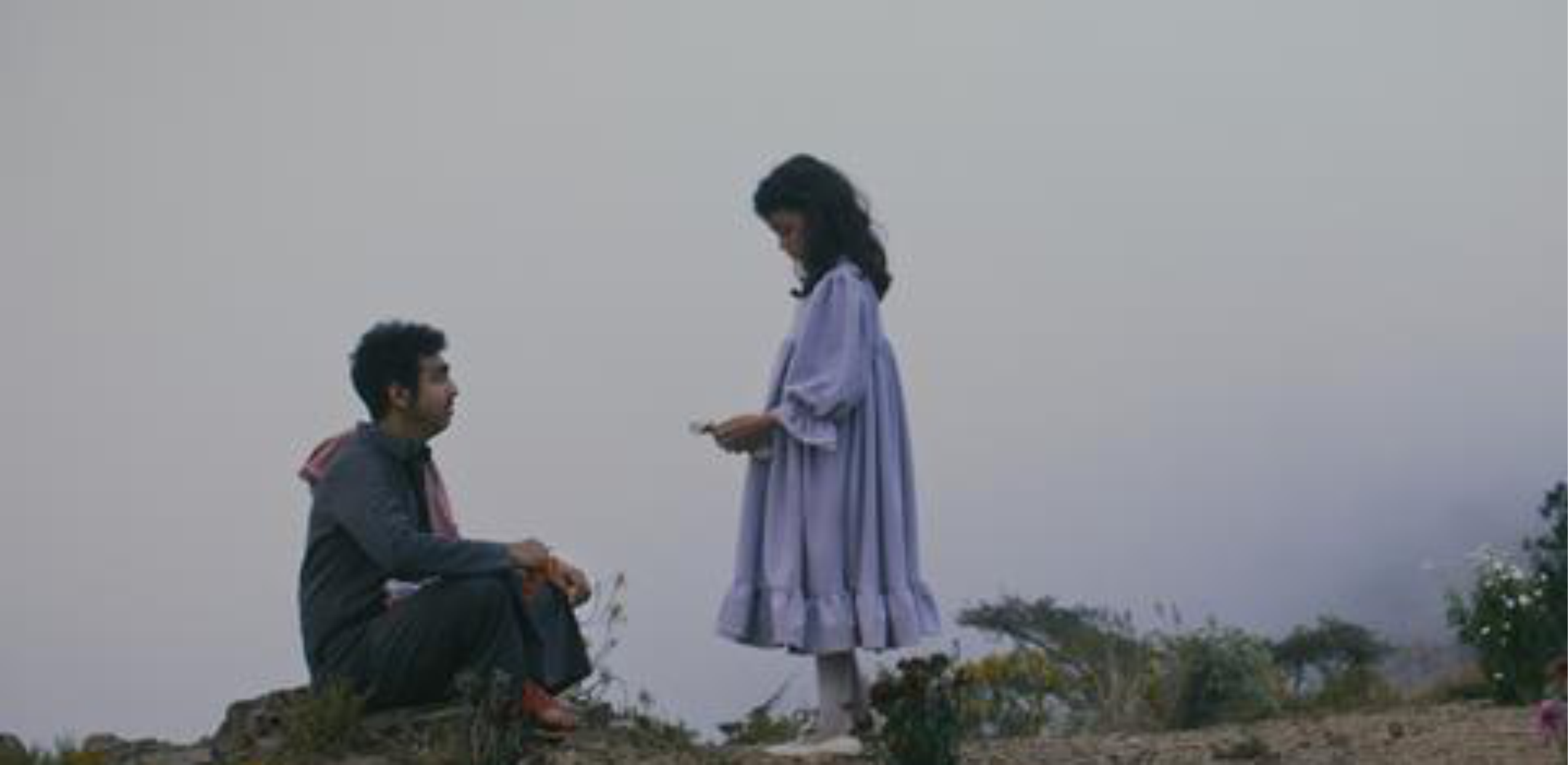 Synopsis
After the death of her father during his duty as a soldier in the southern border of Saudi Arabia , the quirky 10 year old Leen sets out to discover the secret behind the mystical magical swing her father always used to tell stories about and encourages her to imagine what it does without giving her the answer. She is hoping to see her father one last time to give herself closure with one last hug.
She navigates through the five stages of grief throughout her journey. While she goes on a journey between the woods to find the swing, she discovers that the actual journey was to find her father.
Workshop: October 22, 13.00 Studiefrämjandet Helsingborg
Film: October 22, 14:00 Studiefrämjandet Helsingborg
---
---
---
CAST & CREDITS
Director: Rannem Almohandes, Dana Almohandes
Writer: Rannem Almohandes, Dana Almohandes
Cast: Leen Meri
Dop: Rannem Almohandes, Dana Almohandes
Producer: Ithra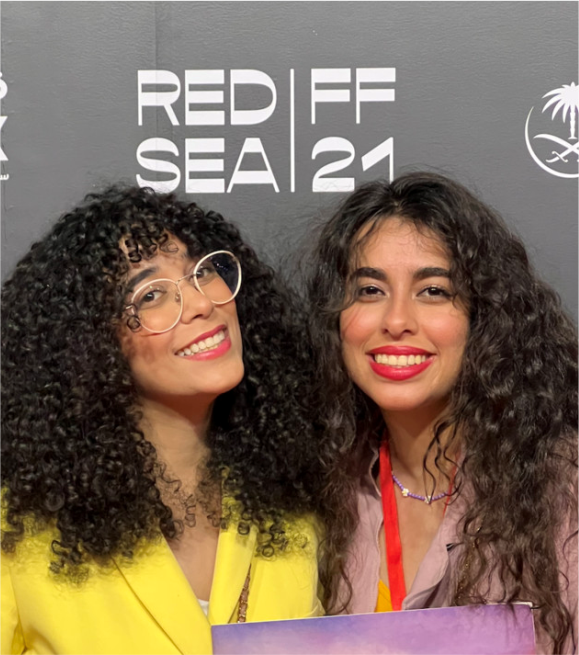 RANNEM AND DANA ALMOHANDES
Raneem and Dana, Saudi sisters, began as YouTube Creators for Change Ambassadors. Their project "Dandana" was in Sundance's Screenwriters Lab, nominated at 2020 Saudi Film Festival, developed via Saudi Film Festival Screenwriting Lab. Funded by Google, their debut "Human" premiered at VOX cinemas, Riyadh, attended by UNHCR. Google invited them to present at YouTube Brussels and Malta's palace. Raneem is now a New York University Musical Theatre Writing grad student. Dana studies Filmmaking at Princess Noura University. Their 1st musical short "A Swing" got Ithra funding. Red Sea Intl. Film Festival picked them for 2022's 48hrs challenge, they made a less than 2-day musical short.