A DAY FOR WOMEN
YOM LEL SETAT
NORDIC PREMIERE
Egypt / 2016 / Arabic dialogue with English subtitles / 111 minutes
A new swimming pool in town causes much chatter, particularly because Sunday has been announced as a day for women. Bringing together a diverse group of women from the small community is an unexpected equaliser – and no one is more excited than Azza, who dreams of wearing a swimsuit. Naturally, the men can't help but be curious – and find their own colourful way of protesting against the women's day. But there is also a darker undercurrent at play – Lula's brother is becoming more extremist in his views. A topical reflection on community, co-existence and freedom.
Director : Kamla Abu Zekry
Producer : Elham Shahin
Screenplay : Hanaa Attia
DOP : Nancy Abdel Fattah
Editor : Moataz El Kateb
Composer : Tamer Karawan
Cast : Elham Shahin, Nelly Karim, Ahmad Al Fishawy, Nahed El Sebai, Ahmed Dawood, Mahmoud Hemida, Farouk Al Fishawy, Hala Sedqi, Eyad Nassar
SCREENINGS
MARCH 18 20.30, RÖDA KVARN HELSINGBORG TICKETS
MARCH 19 21.30 , PANORA MALMÖ TICKETS CALL 040-615 80 55
---
---
Director Kamla Abu Zekry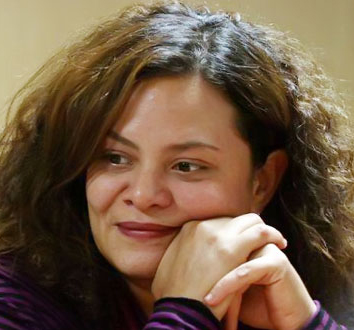 She is filmography includes One-Zero (2009), which screened at Venice and was in the Muhr Arab competition at Dubai International Film Festival. She has also directed Heads and Tails (2005) and An Al Eshq wal Hawa (2006). For television, she has directed "Bent Esmaha Zaat" and "Segn ElNesaa", which had high viewership ratings when they aired in 2013 and 2014.