At this event, experts will present themselves and their goals. Besides introducing themselves individually, the presenters will outline their organization's landscape and offer an insight into the film institutes' rules and requirements.
Folkets Bio
Folkets Bio is Sweden's leading arthouse distributor and exhibitor providing the Swedish audience with a diversity of films for all ages.
Held by: Katrina Mathsson
Katrina Mathsson works at Folkets Bio since 1983 in a variety of functions.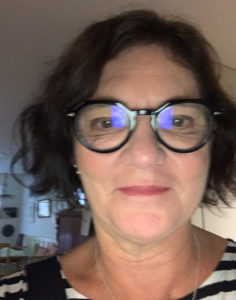 Swedish Film Institute
Anders Nylander, Film Commissioner at the Swedish Film Institute, will describe some of the grounds and guidelines of the decision making. Aspects of quality and national film policy objectives.
Held by: Anders Nylander – Feature Film Commissioner
After completing his film studies, Anders has had a long and solid career as a film editor. In the last twenty years, he has worked as an editor on a lag number of productions, both for film and tv. He has collaborated on several films with the directors' Daniel Lind lagerlöf (Hans och Hennes, Miffo, Carambole, and Bibliotekstjuven among others) and Lief Lindblom (Cleo, Svensson Svensson) and has, in edition, edited tv-series like 30 Grader I Februari, Farang, Jordskott, Modus and Tjockare än vatten ( where he also acted as script editor).

The Importance of Film in Promoting Dialogue and Better Understanding
The Swedish Dialogue Institute in the Middle East and North Africa
Ambassador Charlotta Sparre, director of the Swedish Dialogue Institute in the Middle East and North Africa, is a Swedish diplomat who throughout her career has worked on connecting diplomacy and culture. At MAFF she will be talking about how films can contribute to intercultural understanding and promote diversity and tolerance. She will share experiences from Jordan and Egypt on how film projects have served as bridge-building between people and cultures; and thoughts on how dialogue can be enhanced and strengthened through culture.
Held by: Charlotta Sparre
Charlotta Sparre is a Swedish diplomat who has spent most of her grown-up life working in or with the Arab world, including as Ambassador of Sweden to Jordan and later to Egypt. Since September 2019 she is heading the Swedish Dialogue Institute for the Middle East and North Africa, a government agency focusing on building contacts, dialogue, and understanding between Europe and the MENA region. She is also a member of the Swedish Women's Mediation Network and has for many years engaged in issues related to women's rights and gender equality.