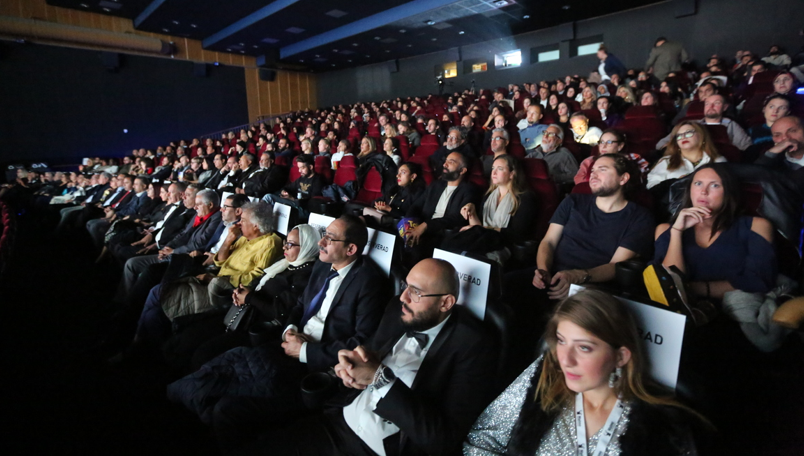 Malmö Arab Film Festival (MAFF) is the leading and largest film festival dedicated to Arab cinema outside the Arab world. The festival has been held since 2011 and has since then come to provide a platform for Arab cinema in Europe. The starting point for the festival was to create a platform and a meeting place for Arab cinema in Malmö, Sweden and Europe. The festival was founded by the festival's general manager and creative director Mouhamad Keblawi. It started as a grassroots initiative and has since undergone a tremendous development, and is now the largest film festival in southern Sweden.
The first edition of the festival clearly showed that there was a great demand for contemporary Arab cinema among the public, and the following two years laid the foundation for the festival. MAFF received great attention, both in Sweden and internationally. The range of films and the number of international guests increased, as well as collaborations with external organizations. The organization is now an all-year-around operation working with special events and festivals across Sweden.
Malmo Arab Film Festival is ultimately an organization that promotes diversity and tolerance with cinema as its tool. The film medium is an accessible cultural form, and provides a universal language with an incredible narrative power that can serve as a tool for fostering mutual understanding. Cinema is for everyone and has the potential to cross all boundaries. The 11th edition of the festival will take place between the 6th and the 11th of April 2021, consisting of both online activities, through the new streaming platform MAFF Play, and a limited number of physical activities arranged in accordance with the health recommendations of Swedish authorities.